Good old Doctor Sergei S. Bryukhonenko.  Thank you for your work on the primitive heart/lung machine, and the amazing (and disturbing) bit of history about trying to keep a dog's head alive with the device. The autojektor was his attempt at an early heart/lung machine and the original human compatible model can be found in the Museum of Cardiovascular Surgery at the Scientific Center of Cardiovascular Surgery in Russia.
His prototype work however was on keeping a dogs head alive after it had been surgically removed from its body.  This was the stated purpose anyway. (more to come on that later)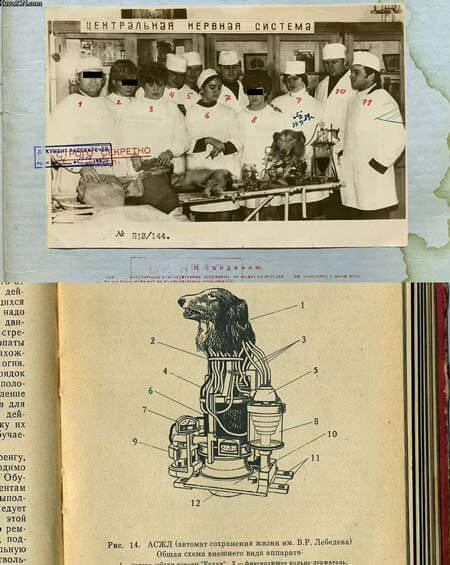 Skip to around 3:40 for the gruesome images of the bodiless dog.
These experiments were done in the 1930's, and while medical research was a stated goal, I don't believe it was the only goal.
Oh, and this is why my dogs hate the Russians.