This is the longest flight I've ever taken. It was 14 hours long and a total of 7,362 miles. I've traveled to Europe many times. Those 6 to 8 hour flights seem really short in comparison. I've been to India several times before, but I always did a layover in Germany or France – so this was a totally new experience.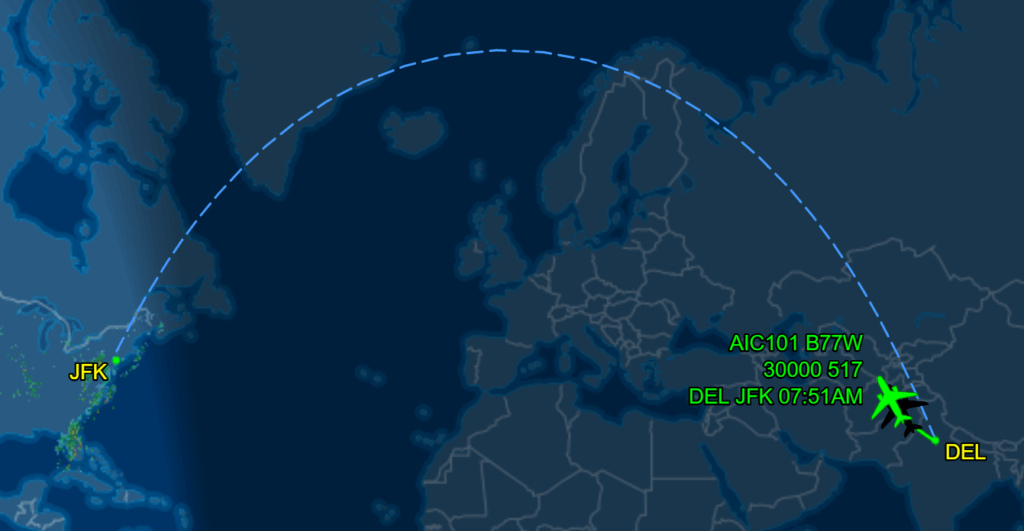 To add to the excitement, I read this article about my flight almost running out of fuel with avionics going down just before before boarding my flight.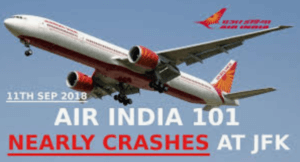 Apparently there was low fog, and the avionics they needed for landing without visual cues was all down, including the back up systems.  Just what you want to read before getting on that very same plane.
Which I did anyway.
So how do you survive a 14 hour flight. If you are lucky enough to be in first class I am sure it is a lot easier. I was not in first class. This was my leg room: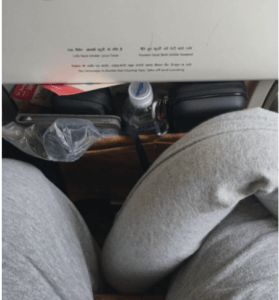 I was 6'1" before my back decided to turn to sand. I was 6 foot for this flight and had basically no leg room. The person in front of me tried to lean back and found out they were crushing my knees in the process. This sucked.
Thankfully, I got super lucky on my flight there. After we took off the person next to me moved to be closer to a companion, and that left me the whole row to myself.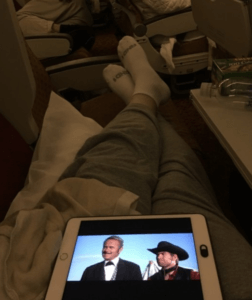 This likely saved my life. It was a god send to be able to put my legs out and also curl up to nap. If you can see which seats are booked, try and pick a row with an open seat so you at least have a little extra room.
The other key to survival for me was my Microsoft Surface Laptop 2 and my Battery Pack.
Between the Surface and my Battery Pack I had all the power I needed to read, watch movies, and even do a bit of work. Make sure you have the power to keep your devices powered or risk going crazy.
On top of this, make sure you drink a ton of liquids and get up and walk down the aisle at least once an hour. Blood clots in your legs are a real thing if you sit too long. I already take an aspirin every day for my cardiac health, but even so, I do worry about deep vein thrombosis while on such a long flight. Be safe, talk to your physician and see if you should start taking a low dose aspirin every day before you take a long flight like this.
India itself is an amazing country. I've been to Bengaluru, Mumbia, New Delhi, and now Pune. The people are friendly, caring, and the country is beautiful. There is poverty, there is pollution, but the beauty is there, hiding just a little drive away from the heart of the cities. I highly recommend going off the beaten trail, and if you have a local friend to help navigate, all the better.
If you get the chance, you will be lucky to visit such an amazing country as India.