Life After Beth has an all star cast. For a silly zombie movie, this had an amazing number of big stars in it. Everyone from Paul Reiser, Aubrey Plaza, to John C. Reilly and Matthew Gray Gubler from Criminal Minds.
The plot is fairly straight forward. Beth dies, and Zach, played by Dane DeHaan is deeply depressed. He desperately misses his girlfriend. At the peak of his grief, she mysteriously returns – but Zombie Beth is slowly getting more erratic and violence, and she's not the only one.
There are a couple of scenes that were funny…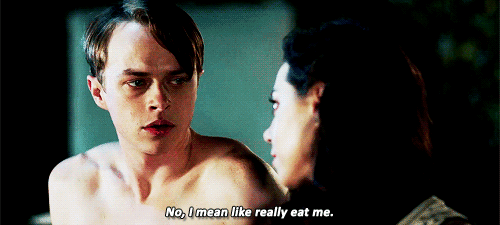 and a few that were touching, but in the end there is a bit of a mixed message. Is this a romantic comedy? Is this a zombie apocalypse movie? It kind of switches three quarters of the way through the movie.
I'd save this movie for a Rainy Day, as it scored a 59/100.