I stumbled on The Dustwalker and this image is the one that made me watch it.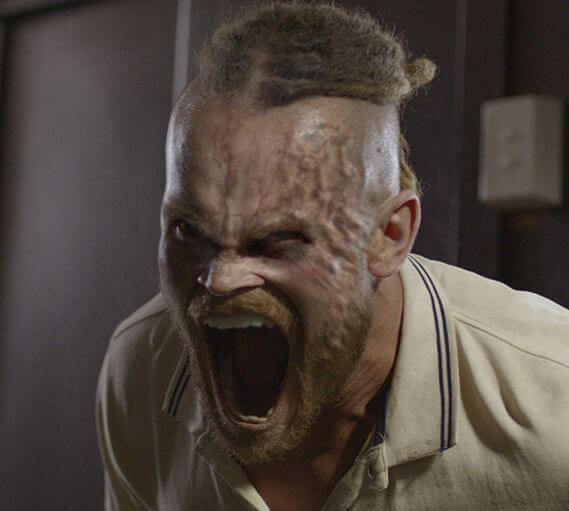 Sure looks like a zombie to me. Which they kind of are, at least on one level. The Dustwalker starts off pretty slow, and while there are a few good, almost horde, scenes, the movie itself is a little too disjointed to really enjoy.
The special effects were clearly added in later, and a lot of the reactions the actors have don't really fit with the space alien they are facing. Way to calm, way to rational. That might be a forgivable sin if the rest of the movie was awesome, but it really doesn't make any sense. The space alien (not kidding) infects people and turns them into zombie like monsters, but then it also collects those people for some unknown purpose, while also apparently understanding what the surviving humans are saying.
I watched the whole thing, but I was also fairly drunk, and while that usually helps a movie's score, this one still only scored a 27/100, putting it in the "Just Bad" category.