I really liked how Forget Everything And Run, aka F.E.A.R. opens. A father and son are out in the woods. The father has set up a trap to teach the son how to shoot. The son isn't able to make the shot. After the kid shoots and misses the dad is forced to save him. Afterward, the father explains that the Zombies hunt by sensing heat.
So did the kid set up the torches without the dad knowing? Was this a Zombie trap shooting range? It is not really clear…ever.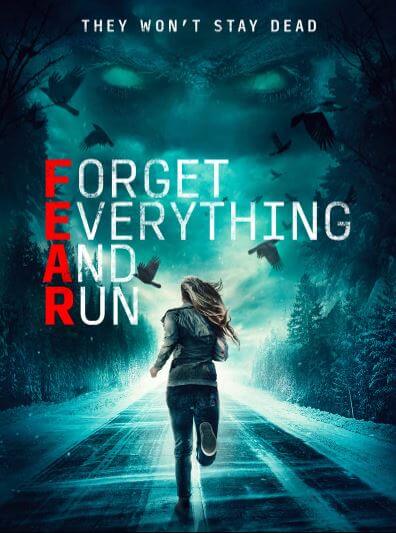 The film quality, acting, and special effects are all good, including the dialogue. Sometimes the details are overlooked in Zombie movies – but not here.
F.E.A.R. Scoring
So why did F.E.A.R score a 67/100? That makes this movie a Rainy Day Movie. So why? There just isn't a whole lot here. The Zombies become a plot device versus being a real focus of the story. Then, once the house is attacked by other survivors, this movie is really about that. Making it worse, this movie covers almost every survival trope. Someone got bit, the "bad" guy survivors are also cannibals, and then of course the noble sacrifice.
Still, it is at the high end of the Rainy Day Movie scale, so let me know if you disagree with my score in the comments.