Can a movie be so bad it's good? If its possible, that is what Zombie Strippers! may have achieved. The concept is simple. The government is trying to make super soldiers, and unleash the undead on the world. For some strange reason the females maintain more brains than the males who turn, and of course the outbreak centers around a strip club.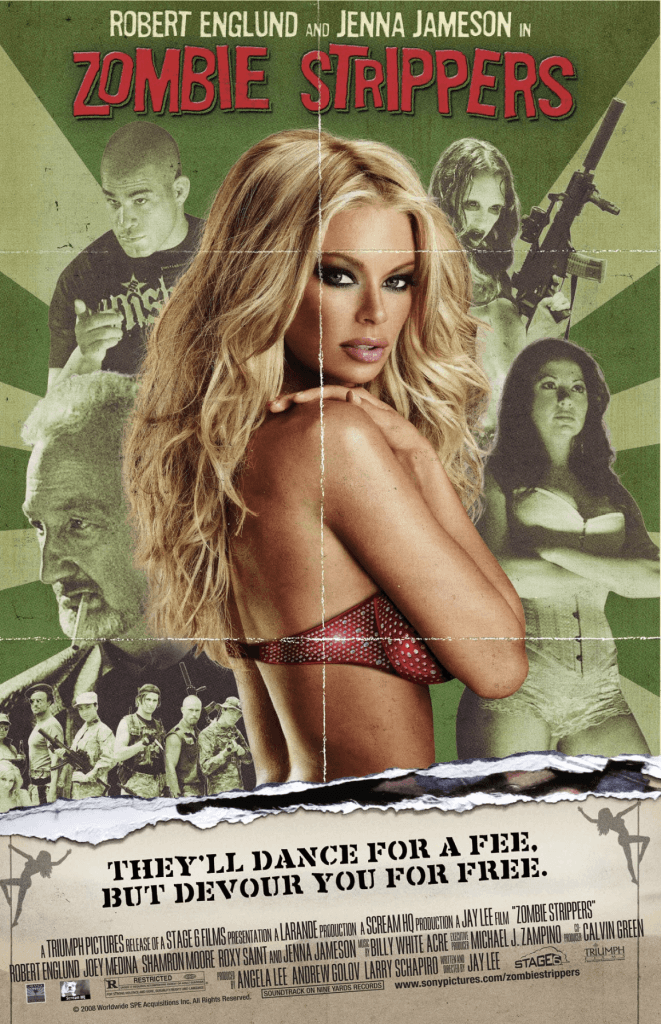 The dialogue is horrible.
On top of the dialogue being bad, the men in the strip club don't seem to have any reaction to the Zombies, they seem willing to accept pretty much anything as long as there are boobs involved. Come on, some of us are better than that. Right?
Zombie Strippers! Scoring
This is not a typical Zombie Movie and tries to hard to be funny and crude, and yet, I did watch the whole thing. I'm giving le, that is what Zombie Strippers! a 49/100, making it a Rainy Day Movie. It is not good, but it is so bad you can't turn away.
If you are looking for something fun and violet I'd suggest Zombieland. It scores a perfect 100/100 is is everything a comedy/action Zombie Film should be.