Mitch & Kevin have made it 100% clear. They only care about the donor class and the ultra rich and give the middle finger to the Middle Class every chance they get.
EVERY SINGLE REPUBLICAN VOTED AGAINST GAS PRICE GAUGING CRACK DOWN!!!!!!!!!!!!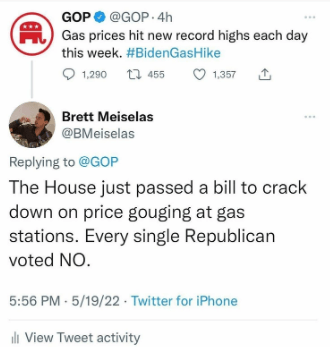 *This is an opinion piece.
Argue with me in the comments if you disagree with my views.