We have two dogs that we love very much. They are actually sisters that we adopted together because we couldn't separate these babies when they were little.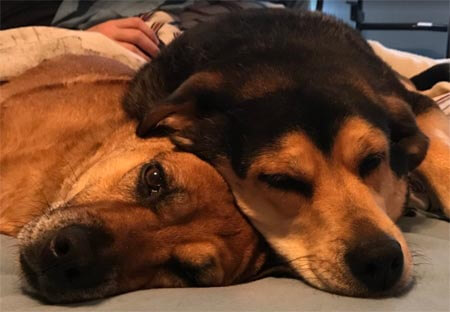 They are the sweetest girls ever, and there is no way that Santa is not going to leave them out when he stops by our house. Each of my girls is going to get a Dog Holiday Stocking, and it has the bonus effect of giving them something to chew on while everyone else is opening their presents.
Each stocking includes various holiday themed rawhide treats including, bones, canes, lollipops, sticks and flowers in both compressed and standard rawhide for a mixture of holiday fun.

Large Stocking has 25 pieces.
"Survival Day 335"