I've had my Samsonite bag for a long time, and it has traveled all over the world with me.
For two years (50 weeks a year) I was bi-coastal and would fly to San Francisco on Monday and fly home on the red eye Thursday night. Yes it sucked and was very hard on the family, but it was better than moving to the west coast and pulling my children from their schools.
I've also traveled all over the world for different conferences and to India multiple times as my development teams have always been there or in Romania.
The reason I'm telling you all this is that I've had a single carry on bag I use (as I refuse to check luggage) and that bag had a catastrophic failure on my way home from SFO yesterday. One of the wheels got caught in the elevator gap and was ripped off as I rolled through.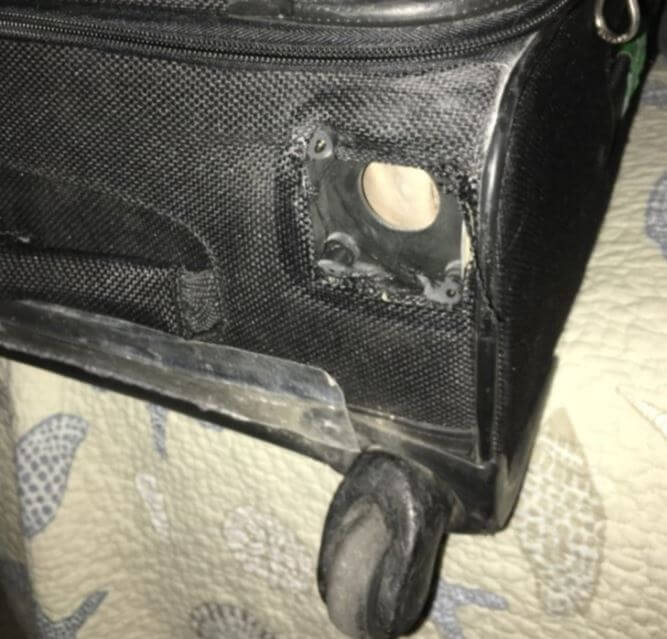 Very sad, this bag has been a fixture of my life as I've traveled. You will be missed, and I can only hope my next bag lasts this long as well.
I don't keep track of my puddle jumper flights, so I know I'm way over a million miles on this bag. These are all the major legs.
Trip Volume
Trip
Round Trip Miles
Total
100
PHL to SFO
5042
504200
30
PHL to MUC
8262
247860
1
PHL to BCN
7848
7848
1
PHL to VIE
8666
8666
6
PHL to BLR
16808
100848
4
PHL to MSY
2176
8704
1
PHL to PNQ
15894
15894
16
PHL to ORD
1356
21696
6
PHL to LAS
4352
26112
3
PHL to BNA
1350
4050
11
PHL to MCI
2076
22836
21
PHL to ORL
1710
35910
1
PHL to SXM
3340
3340
Total Miles:
1,007,964