I grabbed this bottle of Redemption because it was a new offering at my local store and the price, at $30 seemed reasonable to risk for a new offering. I am always hopeful I kind find a reasonable bottle that I enjoy so I having affordable to drink and to take to parties or get togethers – because it just seems wrong to let someone who doesn't really enjoy bourbon drink the good stuff.
Sadly, Redemption is not that drink. It starts rough, ends rough, and leaves an unpleasant burn behind. My advice would to spend a few extra dollars and get something you will really enjoy. Redemption earned its disappointing score of 40/100.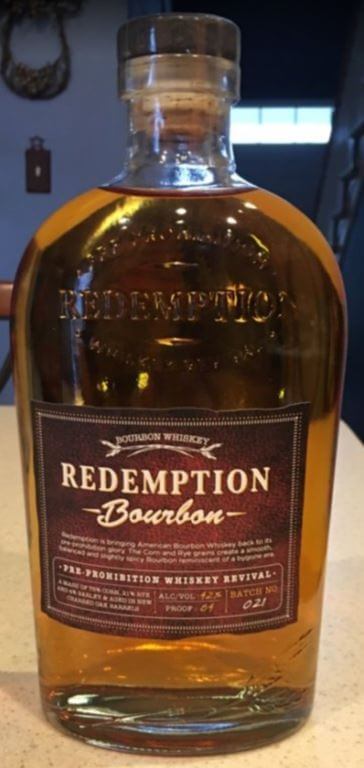 Pros
Potentially useful to clean carburetors.
Is pleasant on the nose, but lets down the palate.
Cons:
All rough edges.
Burns, and not in a pleasant way.