My youngest son enjoys good food and one of the channels he watches mentioned a restaurant in Italy called Pepe In Grani, which has won several "Best Pizza" awards and is well known to food bloggers.
Our Spain/Italy trip was a combined graduation present (my youngest just graduated high school) as well as birthday present (he just turned 18) and he really wanted to visit Pepe in Grani and have their pizza.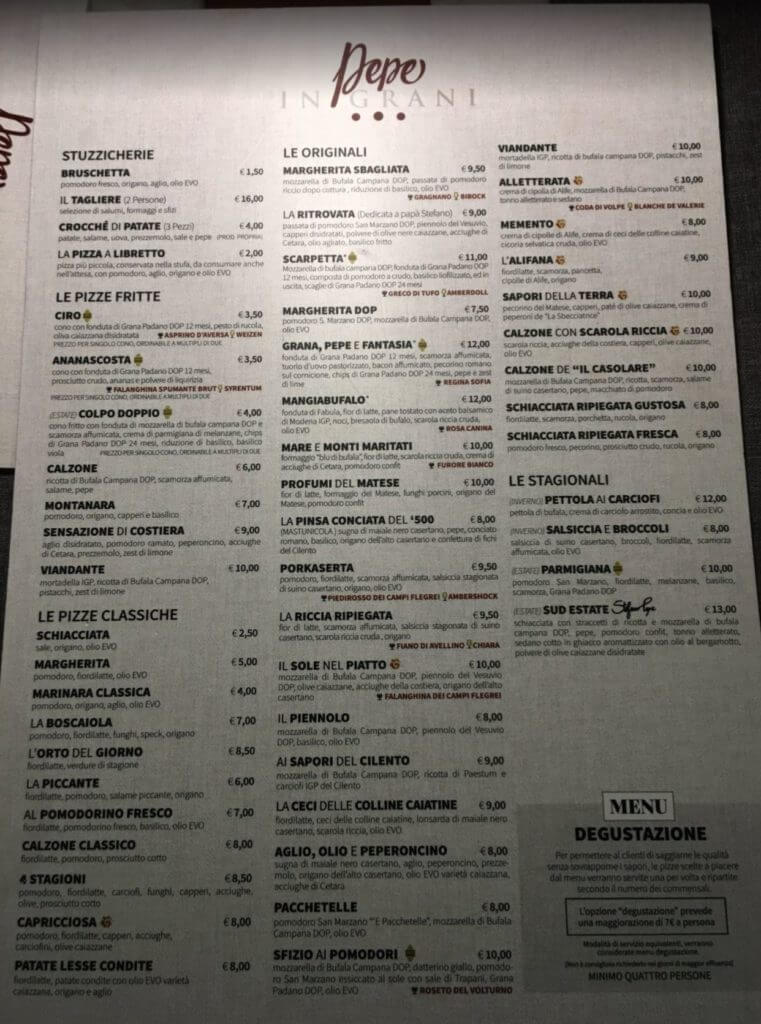 Here are a couple of tips.
Tip 1: If you fly into Naples, you will need to rent a car. Pepe in Grani is roughly an hour outside of the city.
Tip 2: Make sure you have a reservation and make sure you are prepared to wait.
Tip 3: The parking lot was packed and I had to make my own spot. Luckily I did not get a ticket or towed. The parking is beneath the restaurant, and requires you to climb a few hundred steps. Be prepared to work for your meal.
Is the effort to get to Pepe in Grani worth it? Yes, yes it is. The pizza was honestly the best pizza I've ever had. How do I know? Because i ate the crust.
On top of whatever other fresh ingredients they use, the dough is what makes this pizza special. it was somehow light and delicious all by itself, and the cheese and olive oil and tomato were just extra bits of heaven on top of that.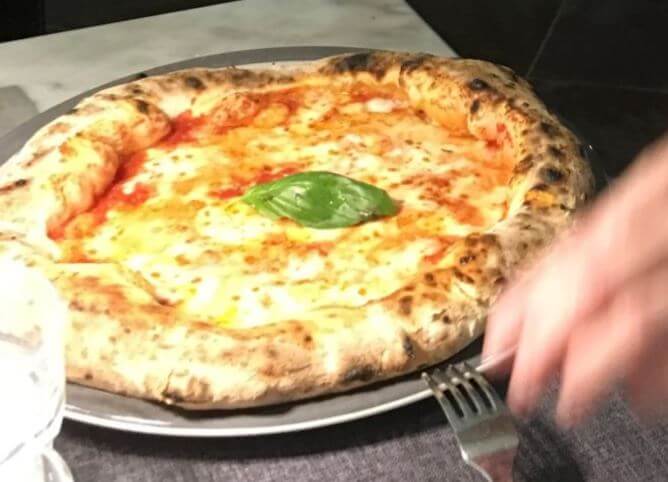 My suggestion is to go with a group of three or four people like I did, and have everyone order something different. That way you can all share and try out a bit of everything.