On Day 2 of our excursion to Naples we hit two sites.
The first was Pompeii. Just below the entrance to the site is a restaurant by the name of Ristorante Vesuvio. We ate here primarily because of the parking. The lot attendant is very abrupt and even though the lot was not full, was angry that I could not get within six inches of the car next to me. If you read the reviews on Trip Advisor you will others had issues with him as well. The basic deal is that if you eat there you get free parking. I didn't have him demand extra money, but the waiter also wrote something on my receipt for lunch after I gave them a good tip – which I think is what saved me from any hassle.
So how was Ristorante Vesuvio? The food was not that expensive and the portions huge. I would say the quality of the food was good, but not great, but I would put the restaurant up against other fair at a park or amusement venue. If you want an amazing Italian food experience, don't go to what is essentially a tourist trap to get it – so keep that in mind when grading the place.
After eating we walked up the hill and paid for tickets to enter Pompeii. I almost bought tickets online via www.getyourguide.com before realizing it was a few Euros cheaper to just do it right there. My advice if you are going there in the summer is to bring a few frozen bottles of water, a good hat with a wide brim, and maybe even an umbrulla. The ruins are on the top of a hill and are very exposed. The sun turned all the rock into a giant heat sync, and we baked while we explored the ruins.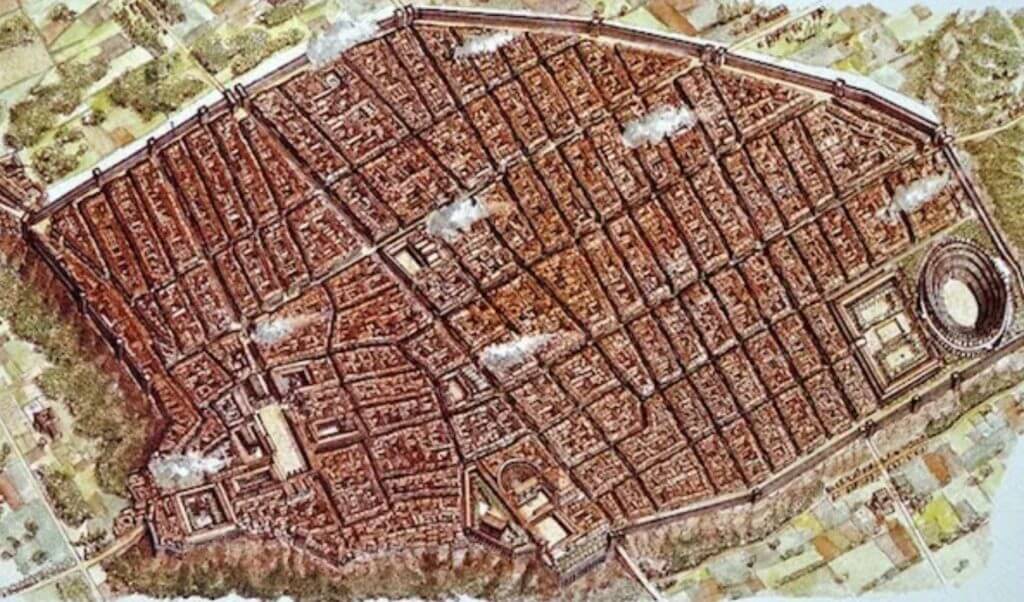 The size of Pompeii is hard to appreciate until you are actually walking around. The city was huge, and the level of sophistication is truly impressive. I tend to think about life 2,000 years ago as the stone age, but the construction at Pompeii is amazing. I couldn't stop thinking about the size and scale, and wonder how the inhabitants managed to build such structures with no power tools or heavy lifting equipment. My son kept reminding me that the pulley was invented close to 300 years before Mount Vesuvius erupted and buried Pompeii. Even so, it is truly impressive.
Most of the artifacts have been removed to museums, but there are still a few items left in the city.
It was honestly the little details left in Pompeii that impressed me the most thought. Here and there you would find bits of marble still in place, or amazing tile moziacs in the entry ways to buildings.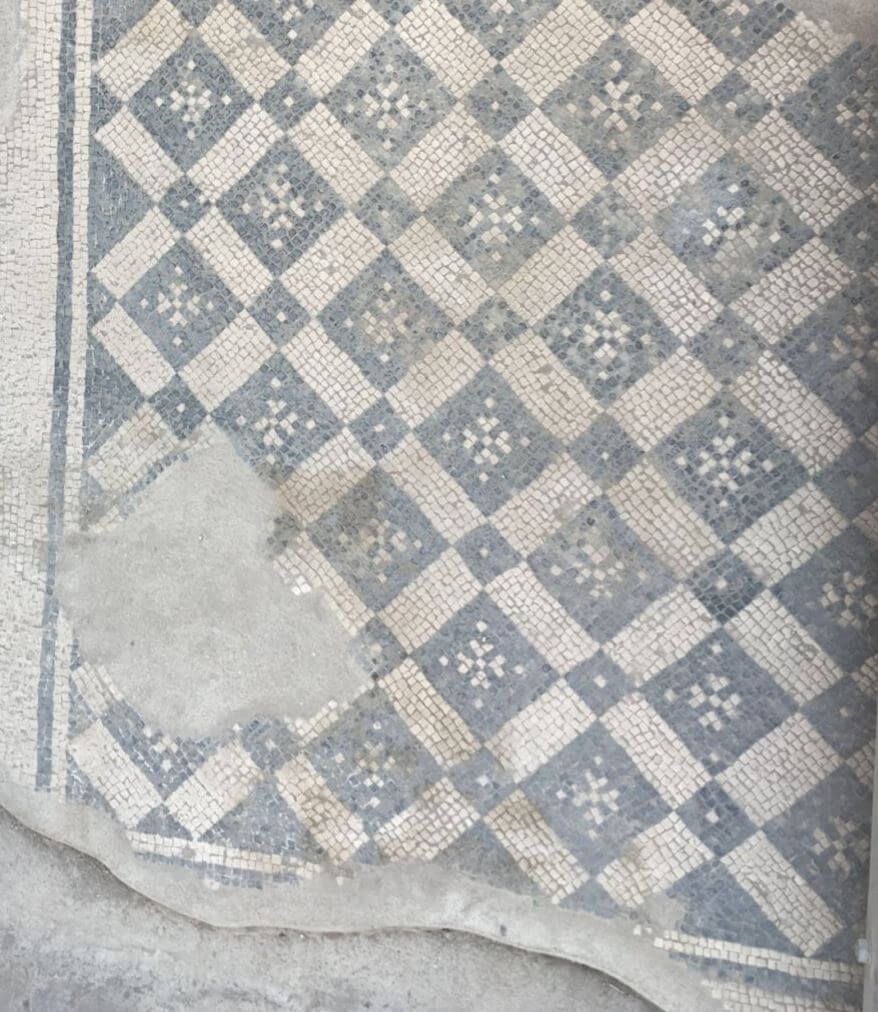 The tiles here were smaller than a centimeter in size. It must have taken a craftsman of incredible skill to create such beautiful pieces that have lasted through the ages. I highly doubt the tiles in my bathroom will be around in twenty years, much less two thousand.
After leaving Pompeii we headed to the National Archaeological Museum of Naples. Be forewarned, if you are driving, parking may be hard to find. The museum reinforced how ignorant I was about how skilled the peoples of two thousand years ago were.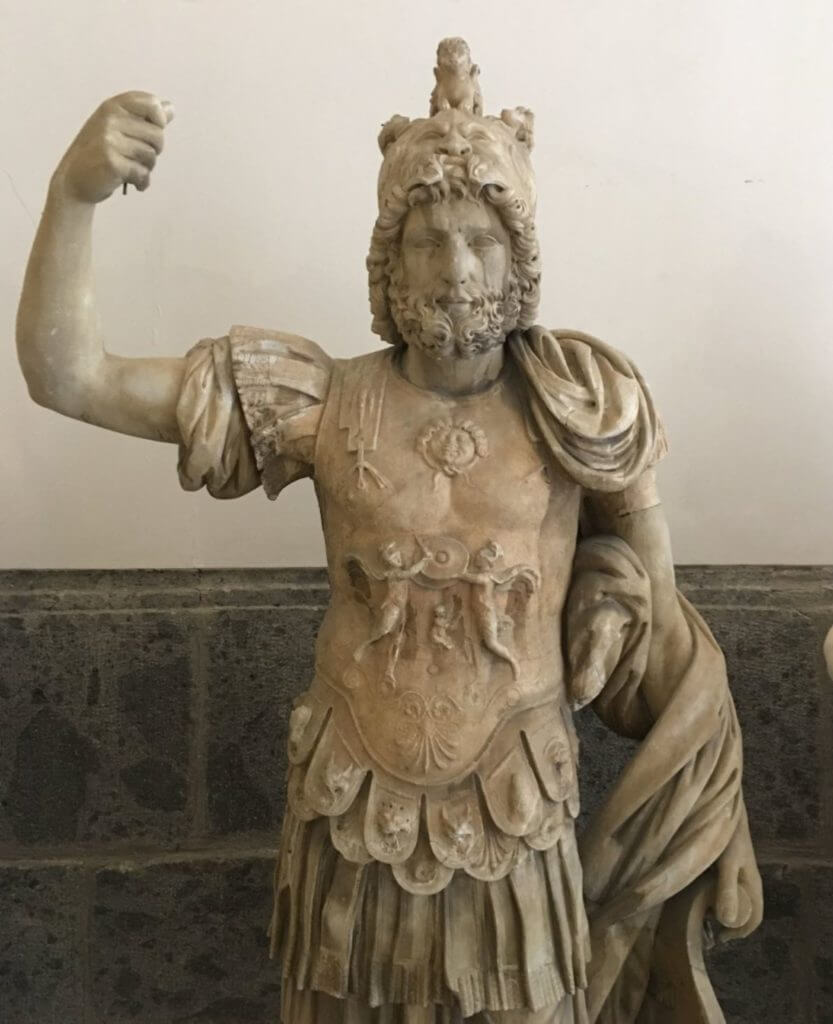 The detail of the pieces is hard to truly describe. An artisan took hand tools and turned blocks of marble into life sized and larger than life sized snapshots of leaders, warriors, and other nobles.
If you want to appreciate some history, you should definitely put Pompeii and the National Archaeological Museum of Naples on your travel list.