Duct tape is the perfect stocking stuffer. It has a thousand uses, and can help you get yourself out of a ton of different types of situations. So put it in the stockings of the people you love, and tell them to keep a roll in their vehicle and their tool box for those unexpected situations.
Every year when the day comes for Duct Tape to once again be added to the list I do my best to add to my collection of Duct Tape images. Below is the collection so far…
My favorite possible uses for Duct Tape?
Here we go…
1a.) Taping boxes up over broken windows. Could be to keep the rain out – or maybe its to keep the undead from being attracted to the motion inside your house/vehicle. Who knows?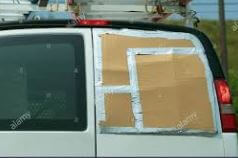 1b.) Car window fixes to keep the window up.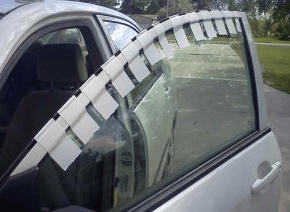 2.) Your boat springs a leak? No worries, that can be repaired…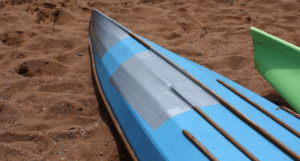 3.) Everyone still wants to go to prom, but with the apocalypse going on its going to be hard to get formal wear. Or will it?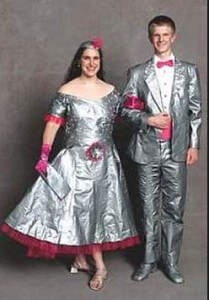 4.) Securing the bitten or those you suspect of being bitten. It gives you a safe way to secure someone while you wait for them to turn.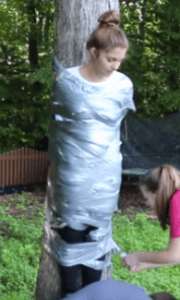 5a.) Repairing your pants after a Taco Bell blow out.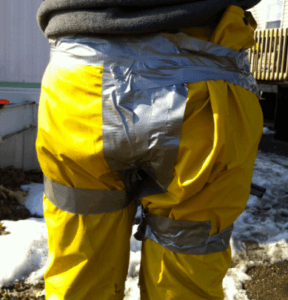 5b.) Fixing your split yoga pants when you can't go home yet.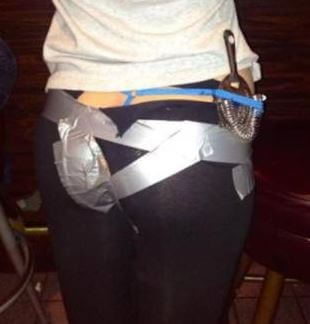 6.) What happens if the rains come while you are on the far side of the river? Make a Duct Tape canoe that's what.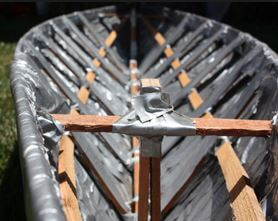 7.) Diapers, Duct Tape and reusable rags are easier to carry than a box of diapers.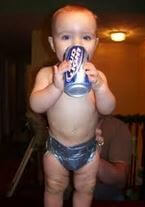 8.) Taping mags together for quick reloads.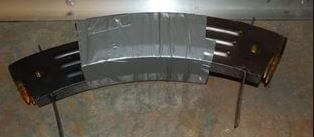 9.) Labeling magazines. Maybe you have different ammo or maybe you just want to number them so you know how many you have left? Your choice….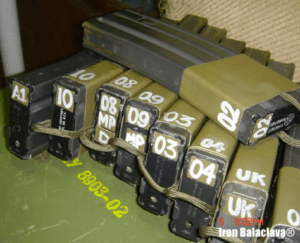 10.) Making spears and pokey things. Tape your knife to the end of a mop handle and you have an instant spear.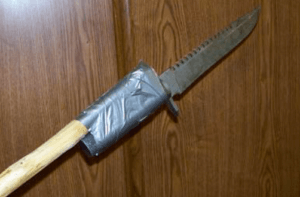 11.) Quick wound closure.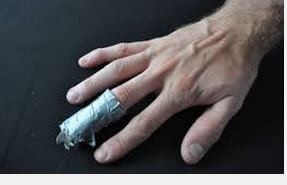 12a.) Quick splints of simple fractures. Slap a stick on there and tape away.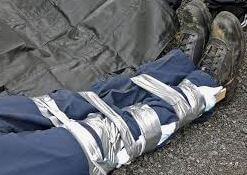 12b.) Duct tape slings.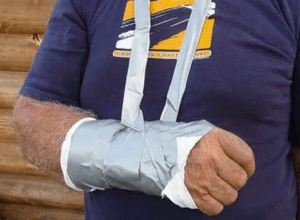 13.) Tape the keys to the safe room in a creative place so you don't have to worry about losing them.
14.) Repairing actual duct work.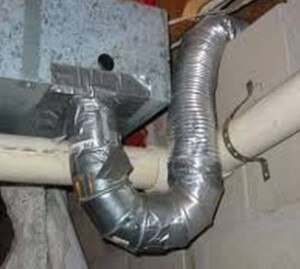 15.) Rapid bicycle tire repair. (bikes are quick and mostly quiet which is a good thing when zombies are around)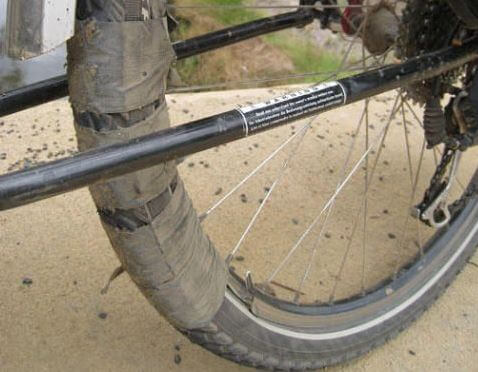 16.) Fletching repairs on damaged arrows or bolts.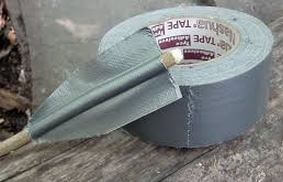 17a.) Fixing belts and straps quickly, or just holding up your pants.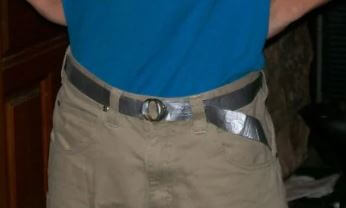 17b.) Creating an adhoc tool belt to carry what you need when you need to do repairs.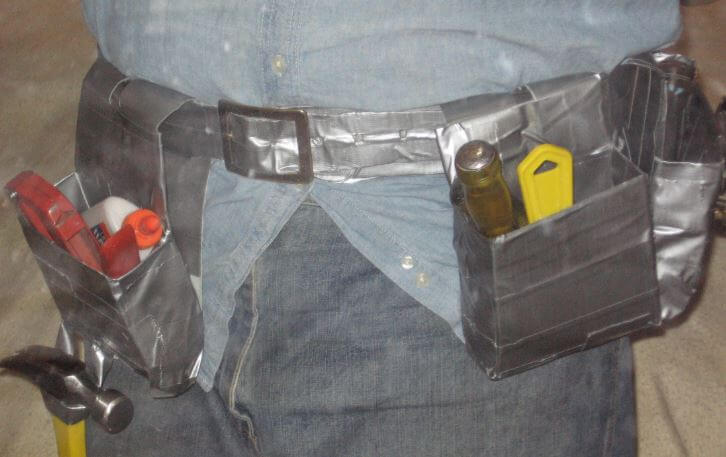 18.) Blister protection.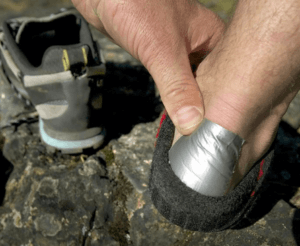 19.) Making temporary bags.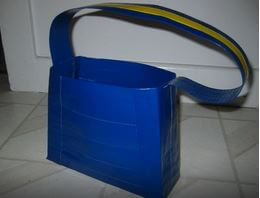 20.) Improving your relationships.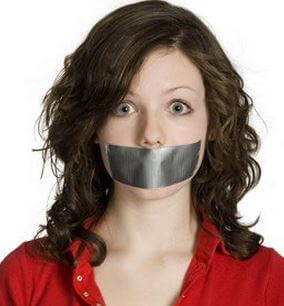 21.) Duct tape hammocks.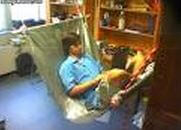 22.) Weapons mods.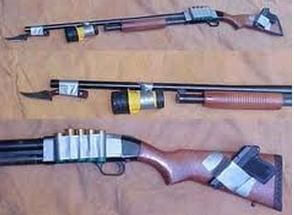 23.) Snow blindness prevention.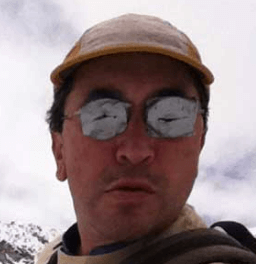 24a.) Lingerie (There are no department stores post ZA, but you still want to dress up for those special occasions right?)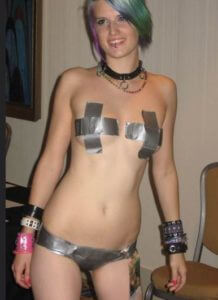 24b.) Kinky boots.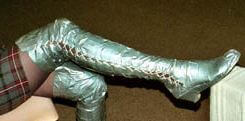 25.) Shoe repair.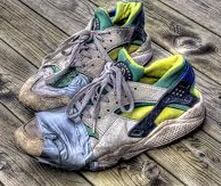 26.) Post apocalyptic child care. (But seriously, don't do this unless you want your child taken by CPS.)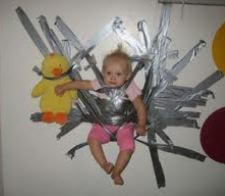 26.) Amazing your friends with cool/scary party tricks. (But really – don't use the bag over your head. And don't do anything that isn't' safe!)
27.) Couch repair.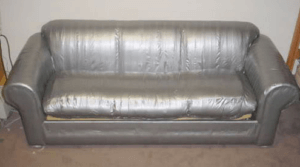 28.) Sealing off your suit when contamination is a risk.
29.) Post bear attack plane repair.(Nope not even kidding.)

30.) Emergency carry of the wounded or disabled.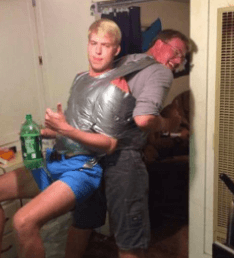 31.) Vehicle repair.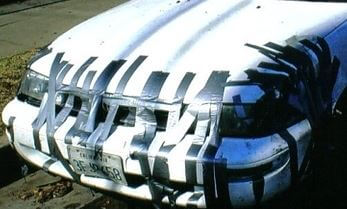 32.) Tow straps.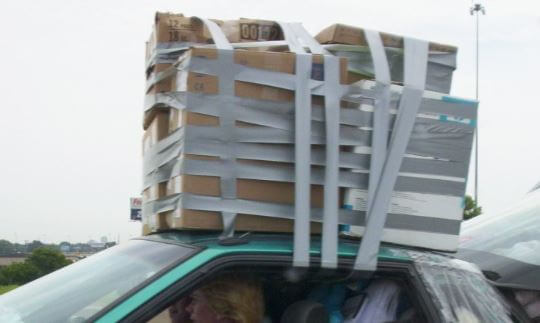 33.) Household repairs. I'm guessing they had no toilet seat bolts? In addition to no toilet brush?)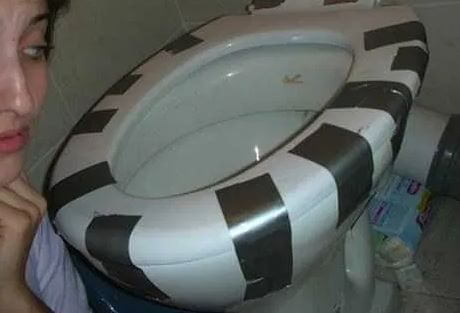 34.) Elephant repairs.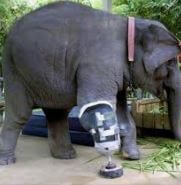 Let me know the other nine hundred and ninety five uses for duct tape I've missed below.
Day
Survival Gear
Category
Estimated Cost
Undead Kmiss
45 Days Left
Duct Tape
Undead Kmiss
$15
Total = $59,330
Undead Kmiss
46 Days Left
Blood Puddle Pillow
Undead Kmiss
$15
Total = $59,315
Undead Kmiss
47 Days Left
LEGO Harry Potter and The Goblet of Fire Hogwarts Clock Tower
Undead Kmiss
$80
Total = $59,300
Undead Kmiss
48 Days Left
Bamboo Laptop Desk
Undead Kmiss
$30
Total = $59,220
Undead Kmiss
49 Days Left
YETI RAMBLER STAINLESS STEEL VACUUM INSULATED TUMBLER
Undead Kmiss
$20
Total = $59,190
Undead Kmiss
50 Days Left
Bluetooth Shower Speaker
Undead Kmiss
$40
Total = $59,170
Undead Kmiss
51 Days Left
Sennheiser HD 4.40 Around Ear Bluetooth Wireless Headphones
Undead Kmiss
$100
Total = $59,140
Undead Kmiss
52 Days Left
Apple iPad mini (Wi-Fi, 256GB)
Undead Kmiss
$520
Total = $59,040
Undead Kmiss
53 Days Left
Backpack
Basic Supplies
$33 X 3 = $100
Total = $58,520
Survival Day 304
Weapon Mounted Light
Weapons
$100 X 2 = $200
Total = $58,420
Survival Day 303
Food Dehydrator
Technology
$80 X 2 = $160
Total = $58,220
Survival Day 302
EcoZoom Versa Camping Stove
Technology
$140 X 2 = $280
Total = $58,060
Survival Day 301
Keedex K-22 Lever Opening Tool
Tools
$70 X 2 = $140
Total = $57,780
Survival Day 300
Edible Insects Bag
Survival Food
$8 X 5 = $40
Total = $57,640
Survival Day 299
Flannel Lined Jeans
Survival Clothing
$40 X 5 = $200
Total = $57,600
Survival Day 298
Family Tent
Basic Supplies
$175 X 2 = $350
Total = $57,400
Survival Day 297
Urban Jewelry Powerful Mens Black Necklace
Weapons
$25 X 2 = $50
Total = $57,050
Survival Day 296
Home Security Door Bar Restraint System
Security
$75 X 2 = $150
Total = $57,000
Survival Day 295
Goal Zero Venture 30 Waterproof Power Bank
Technology
$50 X 2 = $100
Total = $56,850
Survival Day 294
NoCry Pick-up Tool Set
Tools
$25 X 2 = $50
Total = $56,750
Survival Day 293
Freeze Dried Apple Crisps
Survival Food
$40 X 5 = $200
Total = $56,700
Survival Day 292
Enamel Dinnerware Set
Basic Supplies
$33 X 3 = $100
Total = $56,500
Survival Day 291
Martial Arts Sai
Weapons
$25 X 3 = $75
Total = $56,400
Survival Day 290
Lock-It Block-It
Security
$33 X 6 = $200
Total = $56,325
Survival Day 289
Waterproof Outdoor Camping Lights
Technology
$20 X 5 = $100
Total = $56,125
Survival Day 288
7mm-19mm Universal Socket
Tools
$12 X 1 = $25
Total = $56,025
Survival Day 287
Survival Previsions Variety Pack
Survival Food
$150 X 4 = $600
Total = $56,000
Survival Day 286
Fruit of the Loom Jersey Knit Sleep Pants
Survival Clothing
$10 X 8 = $80
Total = $55,400
Survival Day 285
Oven Mitts for BBQ Smokers and Grills
Basic Supplies
$25 X 2 = $50
Total = $55,320
Survival Day 284
Go Guarded Ring Self Defense Weapon
Weapons
$12 X 10 = $120
Total = $55,270
Survival Day 283
Identity Theft Prevention Stamp Kit
Security
$50
Total = $55,150
Survival Day 282
YETI Loadout Impact Resistant Utility Bucket
Technology
$50 X 3 = $150
Total = $55,100
Survival Day 281
Gerber 22-41545 Black Diesel Multi-Tool
Tools
$75 X 2 = $150
Total = $54,950
Survival Day 280
Emergency Water Pouches
Survival Food
$33 X 6 = $100
Total = $54,800
Survival Day 279
Mosquito & Tick Protection Pants
Survival Clothing
$33 X 3 = $100
Total = $54,600
Survival Day 278
Pop Up Privacy Tent
Basic Supplies
$33 X 3 = $100
Total = $54,500
Survival Day 277
Kukri
Weapons
$33 X 3 = $100
Total = $54,400
Survival Day 276
Blink XT2 Outdoor/Indoor Smart Security Camera
Technology
$250
Total = $54,300
Survival Day 275
YETI RAMBLER 14 OZ STAINLESS STEEL VACUUM INSULATED MUG
Technology
$25 X 2 = $50
Total = $54,050
Survival Day 274
26 Inch 10 TPI Cross Cut Hand Saw
Tools
$35 X 2 = $70
Total = $54,000
Survival Day 273
Long-Term Breakfast Kit
Survival Food
$100 X 4 = $400
Total = $53,930
Survival Day 272
Emergency Sewing Kit
Survival Clothing
$15 X 2 = $30
Total = $53,530
Survival Day 271
Multi-Use Siphon Fuel Transfer Pump Kit
Basic Supplies
$10 X 5 = $50
Total = $53,500
Survival Day 270
Wooden Tire Buddies
Weapons
$15 X 3 = $50
Total = $53,450
Survival Day 269
Motion Detector Outdoor Security Alarm System
Security
$150 X 2 = $300
Total = $53,400
Survival Day 268
Gosky 12x55 High Definition Monocular
Technology
$100
Total = $53,100
Survival Day 267
Gas Generator
Tools
$1150
Total = $53,000
Survival Day 266
Emergency Food Rations
Survival Food
$15 X 10 = $150
Total = $51,850
Survival Day 265
Polarized Sunglasses
Survival Clothing
$33 X 3 = $100
Total = $51,700
Survival Day 264
Montana Kayak
Basic Supplies
$450
Total = $51,600
Survival Day 263
Thai Two Handed Machete
Weapons
$33 X 3 = $100
Total = $51,150
Survival Day 262
Safety Air Horn
Security
$10 X 10 = $100
Total = $51,050
Survival Day 261
Waterproof Headphones
Technology
$50 X 2 = $100
Total = $50,950
Survival Day 260
100 Piece Drilling And Driving Kit
Tools
$25 X 2 = $50
Total = $50,850
Survival Day 259
Enamel-on-Steel Canning Kit
Survival Food
$50
Total = $50,800
Survival Day 258
Leather Work Gloves
Survival Clothing
$10 X 5 = $50
Total = $50,750
Survival Day 257
Anodized Aluminum Camping Cookware Set
Basic Supplies
$33 X 3 = $100
Total = $50,700
Survival Day 256
Tactical Tomahawk
Weapons
$33 X 3 = $100
Total = $50,600
Survival Day 255
Kevlar Trip Line
Security
$10 X 5 = $50
Total = $50,500
Survival Day 254
Automatic Watch
Technology
$90 X 5 = $450
Total = $50,450
Survival Day 253
Gas Chain Saw
Tools
$600
Total = $50,000
Survival Day 252
Macaroni and Cheese
Survival Food
$33 X 6 = $200
Total = $49,400
Survival Day 251
Cool Rubber Warm Weather Hunting Boots
Survival Clothing
$150
Total = $49,200
Survival Day 250
Pre-Seasoned Dutch Oven
Basic Supplies
$50
Total = $49,050
Survival Day 249
Morakniv Bushcraft Pathfinder Knife
Weapons
$70 X 2 = $140
Total = $49,000
Survival Day 248
Diversion Book Safe
Security
$20 X 5 = $100
Total = $48,860
Survival Day 247
Portable Generator All-In-One Solar Kit
Technology
$400
Total = $48,760
Survival Day 246
Heavy Duty Tubeless Tire Repair Kit
Tools
$20 x 3 = $60
Total = $48,360
Survival Day 245
Augason Farms Morning Moo's Milk Alternative Variety Kit
Survival Food
$50 x 4 = $200
Total = $48,300
Survival Day 244
Mosquito Suit
Survival Clothing
$25 x 4 = $100
Total = $48,100
Survival Day 243
Cooking Tripod
Basic Supplies
$50 x 2 = $100
Total = $48,000
Survival Day 242
Snarl 2.3 Inch Sheepsfoot Knife
Weapons
$33 x 3 = $100
Total = $47,900
Survival Day 241
Stainless Steel Eye Screws
Technology
$10 x 10 = $100
Total = $47,800
Survival Day 240
CLASSIC 76 HAIR CLIPPER
Basic Supplies
$150
Total = $47,700
Survival Day 239
Hand Drill Auger
Tools
$25 X 2 = $50
Total = $47,550
Survival Day 238
Mountain House Cooked Diced
Survival Food
$50 X 8 = $400
Total = $47,500
Survival Day 237
Woodland Camouflage Ghillie Poncho
Survival Clothing
$33 X 3 = $100
Total = $47,100
Survival Day 236
Waterproof Storage Bag
Basic Supplies
$25 X 2 = $50
Total = $47,000
Survival Day 235
Tactical Rubber Knuckle Gloves
Weapons
$25 X 4 = $100
Total = $46,950
Survival Day 234
Heavy-Duty Deadbolts
Security
$125 X 2 = $250
Total = $46,850
Survival Day 233
COSTWAY TRAVEL REFRIGERATOR
Technology
$700
Total = $46,600
Survival Day 232
SOFT SIDED TOOL BAG
Tools
$20 X 5 = $100
Total = $45,900
Survival Day 231
BULK HONEY
Survival Food
$75 X 3 = $300
Total = $45,800
Survival Day 230
Workout Shorts
Survival Clothing
$20 X 5 = $100
Total = $45,500
Survival Day 229
Bulk 55-60 Gallon Trash Bags
Basic Supplies
$33 X 6 = $200
Total = $45,400
Survival Day 228
Rungu Club
Weapons
$50 X 2 = $100
Total = $45,200
Survival Day 227
Privacy Residential Window Film
Security
$20 X 5 = $100
Total = $45,100
Survival Day 226
Backpacker Mosquito Repeller
Technology
$50 X 2 = $100
Total = $45,000
Survival Day 225
Frontier 10-Drawer Tool Chest
Tools
$1000
Total = $44,900
Survival Day 224
260 Gallon Water Storage Tank
Survival Food
$810
Total = $43,900
Survival Day 223
Cut Resistant Kevlar Sleeves
Survival Clothing
$20 X 3 = $60
Total = $43,090
Survival Day 222
Anywhere Clothesline
Basic Supplies
$10 X 3 = $30
Total = $43,030
Survival Day 221
Tactical Katana Machete
Weapons
$50 X 2 = $100
Total = $43,000
Survival Day 220
Floor Safe
Security
$750
Total = $42,900
Survival Day 219
Portable Light Pods
Technology
$10 X 5 = $50
Total = $42,150
Survival Day 218
Breaching Tool
Tools
$175 X 2 = $350
Total = $42,100
Survival Day 217
Single Serving Coffee Packs
Survival Food
$100 X 5 = $500
Total = $41,750
Survival Day 216
Summer Windproof and Dust Thin Face Scarf Mask
Survival Clothing
$10 X 5 = $50
Total = $41,250
Survival Day 215
Push Sweepers
Basic Supplies
$37 X 2 = $75
Total = $41,200
Survival Day 214
Acme Crate Zombie Warrior Kit
Weapons
$200 X 2 = $400
Total = $41,125
Survival Day 213
Speakeasy Door Grill With Viewing Door
Security
$50 X 2 = $100
Total = $40,725
Survival Day 212
Off Grid Wind Turbine
Technology
$1300
Total = $40,625
Survival Day 211
Dual Grit Sharpening Stone
Tools
$8 X 3 = $25
Total = $39,325
Survival Day 210
Instant Milk
Survival Food
$200 X 3 = $600
Total = $39,300
Survival Day 209
Trail Shoes
Survival Clothing
$75 X 2 = $150
Total = $38,700
Survival Day 208
Game Processor Kit
Basic Supplies
$75 X 2 = $150
Total = $38,550
Survival Day 207
Self-Defense Knuckles
Weapons
$10 X 4 = $100
Total = $38,400
Survival Day 206
Window Restrictors
Security
$25 X 4 = $100
Total = $38,360
Survival Day 205
Twin Photo Beam Detectors
Technology
$100 X 2 = $200
Total = $38,260
Survival Day 204
Long Handle Digging Shovel
Tools
$100 X 2 = $200
Total = $38,060
Survival Day 203
Scrambled Eggs with Bacon
Survival Food
$33 X 6 = $200
Total = $37,860
Survival Day 202
Xero Shoes Z Sandals
Survival Clothing
$60 X 2 = $120
Total = $37,660
Survival Day 201
Mesh Screen Food Covers
Basic Supplies
$20 X 2 = $40
Total = $37,540
Survival Day 200
SOG Tomahawk 3 Pack
Weapons
$50 X 4 = $200
Total = $37,500
Survival Day 197
Rubber Foam Practice Bo Staff
Security
$20 X 5 = $100
Total = $37,300
Survival Day 196
Emergency Light Sticks
Basic Supplies
$20 X 5 = $100
Total = $37,200
Survival Day 195
Hacksaw
Tools
$25 X 2 = $50
Total = $37,100
Survival Day 194
Noodles & Chicken
Survival Food
$40 X 5 = $200
Total = $37,050
Survival Day 193
Warm Weather Sleeping Bag
Basic Supplies
$40 X 5 = $200
Total = $36,850
Survival Day 192
Solar Water Pump Kit
Basic Supplies
$200 X 2 = $400
Total = $36,650
Survival Day 191
Cyclone Knife
Weapons
$75 X 2 = $150
Total = $36,250
Survival Day 190
Quick Access Keyless Long Gun Safe
Security
$350
Total = $36,100
Survival Day 189
Solar Tent Light
Technology
$20 X 5 = $100
Total = $35,750
Survival Day 188
Heavy Duty Tow Strap
Tools
$50 X 2 = $100
Total = $35,650
Survival Day 187
Jerky Seasoning Kit
Survival Food
$20 X 5 = $100
Total = $35,550
Survival Day 186
Lightweight Neck Gaiter
Survival Clothing
$10 X 5 = $50
Total = $35,450
Survival Day 185
YETI Cooler
Basic Supplies
$350 X 2 = $700
Total = $35,400
Survival Day 184
VIPERTEK Steel Police Grade Handcuffs
Weapons
$20 X 5 = $100
Total = $34,700
Survival Day 183
Sentry Alarm Mines
Security
$25 X 4 = $100
Total = $34,600
Survival Day 182
Collapsible Candle Lantern
Technology
$25 X 4 = $100
Total = $34,500
Survival Day 181
Mattock
Tools
$40 X 2 = $80
Total = $34,400
Survival Day 180
AquaBrick Portable Water Filtration System
Survival Food
$180 X 2 = $360
Total = $34,320
Survival Day 179
AmazonBasics Internal Frame Hiking Backpack
Basic Supplies
$55 X 2 = $110
Total = $33,960
Survival Day 178
Push Sweepers
Basic Supplies
$25 X 2 = $50
Total = $33,850
Survival Day 177
Bear Trap
Weapons
$350 X 2 = $700
Total = $33,800
Survival Day 176
Yardguard Fence
Security
$50 X 2 = $100
Total = $33,100
Survival Day 175
Gas LP Propane White Top Freezer Refrigerator
Technology
$1605
Total = $33,000
Survival Day 174
Large Magnetic Nut and Bolt Tray
Tools
$15 X 3 = $45
Total = $31,395
Survival Day 173
Sun Protection Arm Cooling Sleeves
Survival Clothing
$10 X 5 = $50
Total = $31,350
Survival Day 172
Low Suds Laundry Detergent
Basic Supplies
$125 X 2 = $250
Total = $31,300
Survival Day 171
Ironclad Heavy Utility Work Gloves
Survival Clothing
$20 X 5 = $100
Total = $31,050
Survival Day 170
Self Defense Stinger Duron Drill
Weapons
$10 X 5 = $50
Total = $30,950
Survival Day 169
Hidden Door Hinge System
Security
$150 X 2 = $300
Total = $30,900
Survival Day 168
Solar Powered Floodlight
Technology
$125 X 2 = $250
Total = $30,600
Survival Day 167
Emergency Hiking/Camping Whistles
Tools
$10 X 5 = $50
Total = $30,350
Survival Day 166
CASE OF WHITE DISTILLED VINEGAR
Survival Food
$33 X 3 = $100
Total = $30,300
Survival Day 165
Bug Pants
Survival Clothing
$10 X 5 = $50
Total = $30,200
Survival Day 164
Portable Bidet
Basic Supplies
$10 X 5 = $50
Total = $30,150
Survival Day 163
Gun/Curio Slider Cabinet
Weapons
$840
Total = $30,100
Survival Day 162
Bike Lock Cables
Security
$15 X 4 = $60
Total = $29,260
Survival Day 161
NOAA WEATHER EMERGENCY RADIO
Technology
$50 X 2 = $100
Total = $29,200
Survival Day 160
Sledge Hammer
Tools
$30 X 2 = $600
Total = $29,100
Survival Day 159
RAIN BARREL
Survival Food
$125 X 2 = $250
Total = $29,040
Survival Day 158
UPF 50+ Long Sleeve Shirt
Survival Clothing
$33 X 3 = $100
Total = $23,840
Survival Day 157
Titanium Camping Mug
Basic Supplies
$33 X 3 = $100
Total = $23,740
Survival Day 156
Tactical Flashlight With Strobe
Weapons
$40 X 2 = $80
Total = $23,640
Survival Day 155
Combination Gun Locks
Security
$25 X 4 = $100
Total = $23,560
Survival Day 154
Deep Cycle Rechargeable Batteries
Technology
$333 X 3 = $1000
Total = $23,460
Survival Day 153
Standard & Metric Tape Measure
Tools
$20 X 5 = $100
Total = $22,460
Survival Day 152
LifeStraw
Survival Food
$15 X 4 = $60
Total = $22,360
Survival Day 151
Safety Raingear
Survival Clothing
$50 X 2 = $100
Total = $22,300
Survival Day 150
Stainless Steel Food Trays
Survival Food
$20 X 5 = $100
Total = $22,200
Survival Day 149
Terrernce Ankle Holster
Weapons
$10 X 5 = $50
Total = $22,100
Survival Day 148
Keysafe Lock Boxes
Security
$33 X 3 = $100
Total = $22,050
Survival Day 147
Emergency Pedal Generator
Technology
$200 X 2 = $400
Total = $21,950
Survival Day 146
Steel Handle Bow Saw
Tools
$33 X 3 = $100
Total = $21,550
Survival Day 145
Food Grade Buckets
Survival Food
$50 X 4 = $200
Total = $21,450
Survival Day 144
Snake Gator Leggings
Survival Clothing
$40 X 3 = $120
Total = $21,250
Survival Day 143
Large Mosquito Net with Carry Bag
Basic Supplies
$20 X 5 = $100
Total = $21,130
Survival Day 142
Peace Keeper Working Clock Gun Concealment Safe
Weapons
$50 X 2 = $100
Total = $21,030
Survival Day 141
Security Pressure Mat Alarm
Security
$35 X 2 = $70
Total = $20,930
Survival Day 140
Propane Insect Fogger
Technology
$400
Total = $20,860
Survival Day 139
Lineman's Pliers
Tools
$15 X 4 = $60
Total = $20,460
Survival Day 138
4 Day Emergency Food Supply
Survival Food
$75 X 4 = $300
Total = $20,400
Survival Day 137
Boonie Sun Hat With UPF 50 Protection
Survival Clothing
$10 X 4 = $40
Total = $20,100
Survival Day 136
Liquid Dial Gold Antimicrobial Soap
Basic Supplies
$12 X 5 = $60
Total = $20,060
Survival Day 135
Shoulder Holster
Weapons
$25 X 2 = $50
Total = $20,000
Survival Day 134
Clorox Bleach Large 55oz Bottle Diversion Safe
Security
$25 X 2 = $50
Total = $19,950
Survival Day 133
Skywave AM, FM, Shortwave, Weather and Airband Portable Travel Radio
Technology
$90 X 2 = $180
Total = $19,900
Survival Day 132
44-Piece Professional Air Tool Accessory Kit
Tools
$200 X 2 = $400
Total = $19,720
Survival Day 131
Augason Farms Elbow Macaroni
Survival Food
$12 X 5 = $60
Total = $19,320
Survival Day 130
Cooling Towel
Survival Clothing
$15 X 2 = $30
Total = $19,260
Survival Day 129
Hand Powered Washing Machine
Basic Supplies
$75 X 2 = $150
Total = $19,230
Survival Day 128
Unbreakable Umbrella
Weapons
$135 X 2 = $270
Total = $19,070
Survival Day 127
Keyhole Light
Security
$12 X 4 = $50
Total = $18,800
Survival Day 126
100-Watt Portable Generator Power Inverter
Technology
$150 X 2 = $300
Total = $18,750
Survival Day 125
BackCountry 2-In-1 Axe
Tools
$75 X 2 = $250
Total = $18,450
Survival Day 124
Beef Stroganoff With Noodles
Survival Food
$50 X 4 = $200
Total = $18,300
Survival Day 123
BDU Shorts
Survival Clothing
$25 X 4 = $100
Total = $18,100
Survival Day 122
Steri-Strip Skin Closures
Basic Supplies
$9 X 10 = $90
Total = $18,100
Survival Day 121
Steel Mace
Weapons
$60
Total = $18,010
Survival Day 120
Surface Trip Flares
Security
$33 X 3 = $100
Total = $17,950
Survival Day 119
Camp Chef HWD5 Triton Water Heater
Technology

$150
Total = $17,850
Survival Day 118
Dewalt Cordless Framing Nailer
Tools
$480
Total = $17,700
Survival Day 117
White Granulated Sugar 5 lbs No. 10 Can
Survival Food
$10 X 10 = $100
Total = $17,220
Survival Day 116
Hat with Anti-Mosquito Head Net
Survival Clothing
$15 X 2 = $30
Total = $17,120
Survival Day 115
Hammock Tarp
Basic Supplies
$40 X 2 = $80
Total = $17,090
Survival Day 114
Glass Breaker Self Defense Pen
Weapons
$15 X 4 = $60
Total = $17,010
Survival Day 113
Breezz Tire Inflator
Security
$35 X 2 = $70
Total = $16,950
Survival Day 112
Spotting Scope with Tripod
Technology
$160 X 2 = $320
Total = $16,880
Survival Day 111
Craftsman Ball Pein Hammer
Tools
$35 X 2 = $70
Total = $16,560
Survival Day 110
Augason Farms Freeze Dried Sliced Strawberries
Survival Food
$25 X 10 = $250
Total = $16,490
Survival Day 109
Neoprene Shooting Gloves
Survival Clothing
$20 X 2 = $40
Total = $16,240
Survival Day 108
Camping Shower
Basic Supplies
$125 X 2 = $250
Total = $16,200
Survival Day 107
Pepper Spray Self Defense Gun
Weapons
$400
Total = $15,950
Survival Day 106
Window/Door Alarms
Security
$10 X 5 = $50
Total = $15,550
Survival Day 105
Dual LED Rechargeable Headlamp
Technology
$75 X 2 = $150
Total = $15,500
Survival Day 104
Heavy Duty Bolt Cutters
Tools
$75 X 2 = $150
Total = $15,350
Survival Day 103
Emergency Water Storage Supply Kits
Survival Food
$125 X 4 = $500
Total = $15,220
Survival Day 102
Tactical Side-Zip Boots
Survival Clothing
$75 X 2 = $150
Total = $14,670
Survival Day 101
Diva Cup Model 2
Basic Supplies
$35 X 2 = $70
Total = $14,560
Survival Day 100
Kershaw Leek Knife
Weapons
$40 X 2 = $80
Total = $14,490
Survival Day 99
Drop Bar Door Brackets
Security
$40 X 5 = $400
Total = $14,410
Survival Day 98
goTenna Mesh - Two Off-Grid SMS & GPS Devices
Technology
$150 X 2 = $300
Total = $14,010
Survival Day 97
Folding 15 Inch Saw
Tools
$33 X 3 = $100
Total = $13,710
Survival Day 96
Augason Farms Regular Rolled Oats
Survival Food
$33 X 3 = $100
Total = $13,610
Survival Day 95
Tactical Pants With Cargo Pockets
Survival Clothing
$33 X 3 = $100
Total = $13,510
Survival Day 94
P38 Can Openers
Basic Supplies
$15
Total = $13,410
Survival Day 93
Brass Handle Walking Stick
Weapons
$45 X 2 = $90
Total = $13,395
Survival Day 92
LED Motion Sensor Solar Lights
Security
$45 X 3 = $135
Total = $13,305
Survival Day 91
Jump-N-Carry 12-Volt Jump Starter
Technology
$150
Total = $13,170
Survival Day 90
Hi-Lift Jack
Tools
$85 X 2 = $170
Total = $13,020
Survival Day 89
Pilot Crackers #10 Can
Survival Food
$45 X 10 = $450
Total = $12,850
Survival Day 88
Camo Hunting Waders
Survival Clothing
$120
Total = $12,400
Survival Day 87
Waxed Canvas Heavy Duty Work Apron With Pockets
Basic Supplies
$40 X 2 = $80
Total = $12,280
Survival Day 86
Black Steel Kubaton Key Ring
Weapons
$10 X 3 = $30
Total = $12,200
Survival Day 85
Defender Security Fixed Window Guards
Security
$40 X 5 = $200
Total = $12,170
Survival Day 84
ProTac 2AA 250 Lumen Professional Tactical Flashlight
Technology
$40 X 3 = $120
Total = $11,970
Survival Day 83
California Air Tools Quiet Air Compressor
Tools
$120
Total = $11,850
Survival Day 82
Pringles Snack Stacks
Survival Food
$6 X 5 = $30
Total = $11,730
Survival Day 81
Condor Combat Shirt
Survival Clothing
$50 X 4 = $200
Total = $11,700
Survival Day 80
Outdoor Fish and Game Cleaning Table
Basic Supplies
$65 X 2 = $130
Total = $11,500
Survival Day 79
Bamboo Practice Swords
Weapons
$25 X 2 = $50
Total = $11,370
Survival Day 78
Blackout Curtains
Security
$20 X 10 = $200
Total = $11,320
Survival Day 77
HAVEN Heavy Duty Lock, Floor Mounted Lock
Security
$180 X 2 = $360
Total = $11,120
Survival Day 76
FatMax Xtreme 55-120 FuBar III
Tools
$75 X 2 = $150
Total = $10,760
Survival Day 75
5 Gallon Samson Stackers
Survival Food
$125 X 2 = $250
Total = $10,610
Survival Day 74
Stainless Steel Travel Cutlery
Basic Supplies
$15 X 4 = $60
Total = $10,360
Survival Day 73
Throwing Knife Set
Weapons
$10 X 5 = $50
Total = $10,300
Survival Day 72
Door Armor MAX
Security
$80 X 5 = $400
Total = $10,250
Survival Day 71
TACTICON Laser Sight
Technology
$20 X 5 = $100
Total = $9,850
Survival Day 70
Macaroni & Cheese Dinner
Survival Food
$5 X 10 = $50
Total = $9,750
Survival Day 69
Under Armour Men's ColdGear Camo Liner Gloves
Survival Clothing
$33 X 3 = $100
Total = $9,700
Survival Day 68
Swiss+Tech Micro-Clippers
Basic Supplies
$15 X 2 = $30
Total = $9,600
Survival Day 67
Military-Grade Gun Magnets
Weapons
$20 X 2 = $40
Total = $9,570
Survival Day 66
Master Lock Set Your Own Combination Padlock
Security
$10 X 5 = $50
Total = $9,530
Survival Day 65
HKYH Solar Panel Lighting Kit
Technology
$160 X 2 = $320
Total = $9,480
Survival Day 64
Heavy Duty Extension Cord Reel with 4 Integrated Outlets
Tools
$75 X 2 = $150
Total = $9,160
Survival Day 63
Red Feather Cremery Canned Butter
Survival Food
$40 X 3 = $120
Total = $9,010
Survival Day 62
USA Flag Patch US Army Military Cap
Survival Clothing
$15 X 2 = $30
Total = $8,890
Survival Day 61
Shop Towels
Basic Supplies
$25 X 4 = $100
Total = $8,860
Survival Day 60
High Velocity Folding Sling Shot
Weapons
$25 X 2 = $50
Total = $8,760
Survival Day 59
SecuraDoor Security Door Bar
Security
$100 X 2 = $200
Total = $8,710
Survival Day 58
36 Channel FRS Two-Way Radio
Technology
$50 X 2 = $100
Total = $8,510
Survival Day 57
Bully Bed Liner
Tools
$105 X 3 = $315
Total = $8,410
Survival Day 56
Augason Farms Emergency Long Grain White Rice
Survival Food
$50 X 4 = $200
Total = $8,095
Survival Day 55
Carhartt Waterproof Insulated Glove
Survival Clothing
$33 X 3 = $100
Total = $7,895
Survival Day 54
10d 3-Inch Common Nails
Basic Supplies
$13 X 5 = $65
Total = $7,795
Survival Day 53
Cold Steel War Hammer
Weapons
$50 X 2 = $100
Total = $7,730
Survival Day 52
Wireless Security Camera
Security
$170 X 3 = $510
Total = $7,630
Survival Day 51
Electric Mountain Bike
Technology
$748
Total = $7,120
Survival Day 50
Overhead Garage Storage Rack
Tools
$180 X 2 = $360
Total = $6,372

Survival Day 49
Emergency Dog Food
Survival Food
$30 X 3 = $90
Total = $5,992
Survival Day 48
Waterproof Boots
Survival Clothing
$55 X 2 = $110
Total = $5,912
Survival Day 47
Travel Toothbrush
Basic Supplies
$6 X 2 = $12
Total = $5,802
Survival Day 46
Spear With Stainless Steel Blade
Weapons
$65 X 2 = $130
Total = $5,790
Survival Day 45
Wedge-It
Security
$12 X 5 = $60
Total = $5,660
Survival Day 44
Garmin eTrex 30x Handheld GPS Navigator
Technology
$200 X 2 = $400
Total = $5,600
Survival Day 43
Ratchet Tie Down Straps
Tools
$15 X 2 = $30
Total = $5,200
Survival Day 42
Pure Wesson Vegetable Oil
Survival Food
$20 X 5 = $100
Total = $5,170
Survival Day 41
Camo Rain Suit
Survival Clothing
$50 X 4 = $200
Total = $5,070
Survival Day 40
Stake And Grille
Basic Supplies
$55
Total = $4,870
Survival Day 39
Cold Steel Brooklyn Smasher
Weapons
$25 X 4 = $100
Total = $4,815
Survival Day 38
Door Reinforcement Lock
Security
$15 X 4 = $60
Total = $4,715
Survival Day 37
Light Bulb Security Camera
Technology
$60 X 2 = $120
Total = $4,655
Survival Day 36
Multi-Tool Screw Driver
Tools
$12 X 5 = $60
Total = $4,535
Survival Day 35
CLIF BAR - Energy Bar
Survival Food
$20 X 5 = $100
Total = $4,475
Survival Day 34
Winter Thermal Underwear
Survival Clothing
$25 X 4 = $100
Total = $4,375
Survival Day 33
Dual Post Grill Fire Spit
Basic Supplies
$72
Total = $4,275
Survival Day 32
Pepper Spray
Weapons
$10 X 5 = $50
Total = $4,203
Survival Day 31
Solar Security Lights
Security
$40 X 4 = $160
Total = $4,153
Survival Day 30
Solar Water Heater/Collector
Technology
$22 X 3 = $66
Total = $3,993
Survival Day 29
Wrecking Bar - 36 Inch
Tools
$22 X 3 = $66
Total = $3,238
Survival Day 28
Stanley Classic Vacuum Bottle
Survival Food
$35 X 2 = $70
Total = $3,172
Survival Day 27
Handyman Tool Belt Set
Survival Clothing
$35 X 2 = $70
Total = $3,102
Survival Day 26
The Woods White Camouflage Bedding Set
Basic Supplies
$85
Total = $3,032
Survival Day 25
VIPERTEK VTS-T03 - Stun Gun Flashlight
Weapons
$13 X 3 = $39
Total = $2,947
Survival Day 24
Door Stop Alarm
Security
$14 X 6 = $84
Total = $2,908
Survival Day 23
SUAOKI Crank Lantern/Flashlight
Technology
$14 X 6 = $84
Total = $2824
Survival Day 22
Tire Chains
Tools
$72 X 2 = $144
Total = $2740
Survival Day 21
Emergency 3600 Calorie Food Bar
Survival Food
$10 X 10 = $10
Total = $2596
Survival Day 20
Watch Hat
Survival Clothing
$12 X 3 = $36
Total = $2496
Survival Day 19
Winter Camo Bib Overall
Survival Clothing
$33 X 3 = $100
Total = $2460
Survival Day 18
Bear Spray
Weapons
$33 X 3 = $100
Total = $2360
Survival Day 17
Window Lock
Security
$12 X 5 = $60
Total = $2260
Survival Day 16
Rechargeable 520 Lumen Lithium Ion Waterproof LED Spotlight
Technology
$25 X 2 = $50
Total = $2200
Survival Day 15
Vehicle Snow Shovel
Tools
$25 X 2 = $50
Total = $2150
Survival Day 14
Salt Bucket
Survival Food
$50 X 4 = $200
Total = $2100
Survival Day 13
Cold Weather Performance Socks
Survival Clothing
$25 X 4 = $100
Total = $1900
Survival Day 12
Bulk Toilette Paper
Basic Supplies
$50 X 6 = $300
Total = $1800
Survival Day 11
Entrenching Shovel
Weapons
$40 X 3 = $120
Total = $1500
Survival Day 10
Personal 130 dB Emergency Protection Alarm
Security
$15 X 10 = $150
Total = $1380
Survival Day 9
Solar Charger 25000mAh With 4 Solar Panels
Technology
$50 X 2 = $100
Total = $1230
Survival Day 8
Mechanics Tool Set
Tools
$115 X 2 = $130
Total = $1130
Survival Day 7
Trooper Ear Flap Bomber Hat
Survival Clothing
$25 X 2 = $50
Total = $1000
Survival Day 6
30-Day Emergency Food Pail
Survival Food
$100 X 4 = $400
Total = $950
Survival Day 5
Travel/Camping Utensils
Basic Supplies
$12 X 5 = $60
Total = $550
Survival Day 4
Elk Ridge Fixed Blade Machete
Weapons
$25 X 2 = $50
Total = $490
Survival Day 3
Drop Bar Door Brackets
Security
$40 X 6 = $240
Total = $440
Survival Day 2
Kaito KA500 Crank Emergency Radio
Technology
$50 X 2 = $100
Total = $200
Survival Day 1
Spyderco Tenacious Plain Edge Folding Knife
Basic Supplies
$50 X 2 = $100
Total = $100