I took one sip of this American XXX Born – Bourbon Whiskey and had to grit my teeth and swallow, despite the mixture of kerosene and gasoline sliding over my tongue.
This is one of the few glasses of bourbon I actually could not muscle through, even if I didn't like it. I had to get up and pour this out, and I felt relief doing it.
So how does American XXX Born Bourbon stack up, it wins the first 1/100 I've given for bourbon.
Spend your money elsewhere.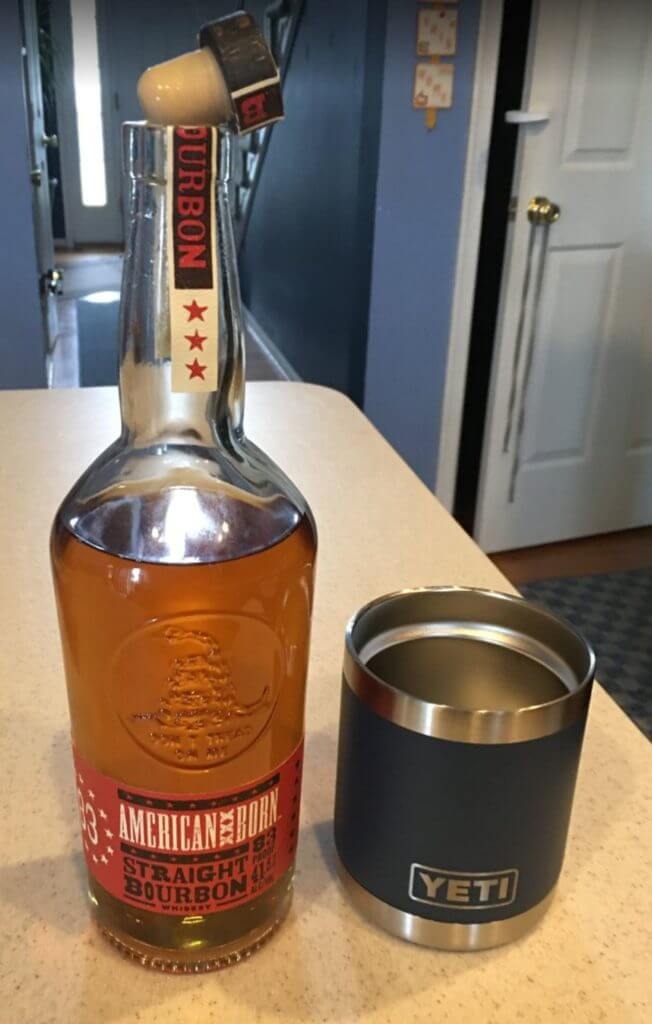 Pros
Let's see, what can we do with American XXX Bourbon?
Clean carburetors.
Clean guns.
Torture someone you don't like by giving them horrible bourbon.
Will it burn? Its over 80 proof so the general rule would be that yes, it should burn. So you can use it to ignite zombies with an impromptu Molotov cocktail.
Sterilize medical instruments.
Refill the small portion you drank, reseal, and give to that guy in the office you really don't like.
Cons:
Burnt my mouth and throat, and not in a good way.
Waste of $26 dollars.
Gives bourbon a bad name.