I am always on the look out for new whiskeys whenever I am out and about, so i was super excited when I saw this Breaker on the shelf at my local store.
I poured my usual two fingers into my favorite Yeti Tumbler, swirled it around so I could breath in the sweet aroma of this deep amber bourbon before I took a sip.
I know I don't like strong Rye whiskeys, but I keep trying. Unfortunately, I found that Breaker was not something I enjoyed. I'm giving it a 29/100. I was able to drink a few sips before pouring it out and going to my stand by, Basil Hayden's.
If you like Rye's, give this Breaker a try. If you like the whiskeys I rank highly, your palate and mine might be in sync, and I would skip this bottle.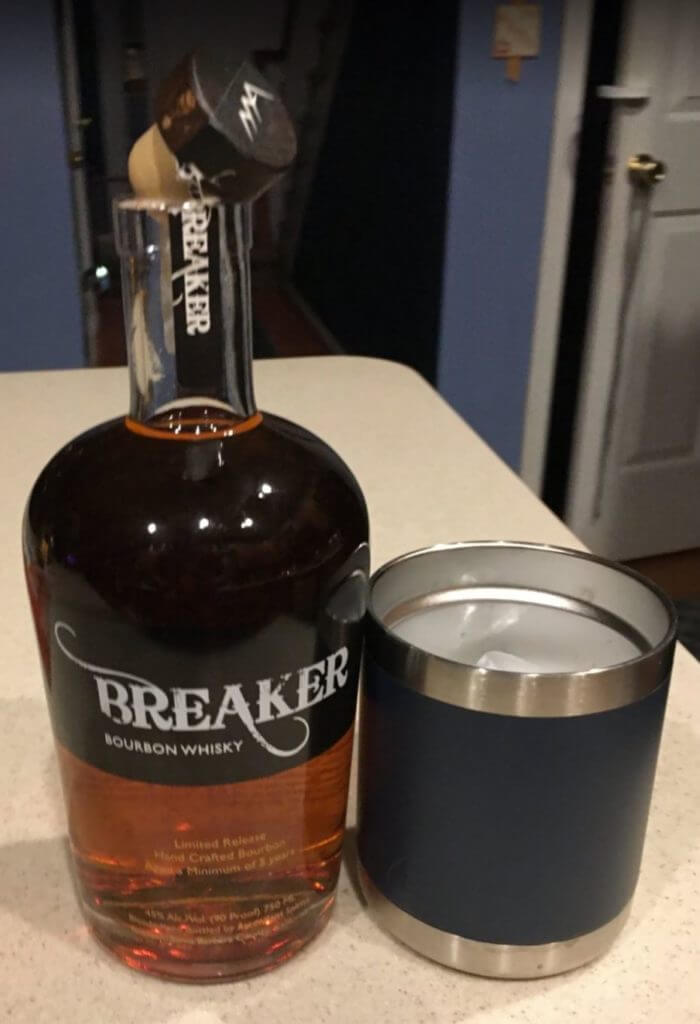 Pros
Sweet nose with hints of vanilla.
Deep amber color that invites you to sip.
Cons:
Surprisingly rough. I expected this to be smooth.
The nose was better than the palate.