When I first read about this CRKT Provoke Kinematic Knife I thought, okay, a little gimmicky, but it looks interesting. Then I got to hold one and flick it open with my thumb, and I didn't care, I had to have one…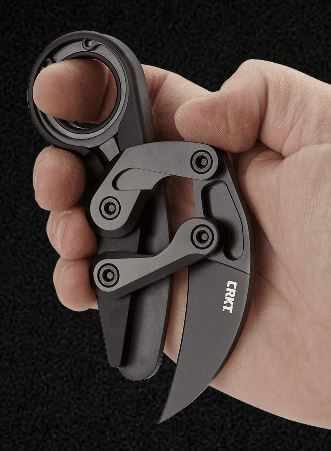 It is a different feel than my normal folding knives, but there is something about that downward flick of my thumb and the solid click of this knife locking open that just sings to my soul.
Is it going to replace my regular folder I carry everyday? Well, not every day, but do I thoroughly enjoy this knife, absolutely.
Unique Kinematic innovation deploys the blade quickly with push of the thumb
D2 blade steel for excellent edge retention; earth color Cerakote coating for enhanced corrosion resistance
Cerakote is a polymer-ceramic composite that enhances resistance to tough conditions in the field and everyday carry uses
Designed by Joe Caswell in Newbury Park, California
Limited Lifetime Warranty covers any defects in materials or workmanship, see company site for details
Undead-Earth Survival Gear List 2020