I found this Bird Dog Kentucky Bourbon while on a road trip over the new year and just had the chance to enjoy a few sips. Bird Dog has a nice opening taste of vanilla, spices, and a hint of the oak barrels it was aged in. If the story ended there, this would be a 100 point bourbon. Sadly, you can't usually get everything you want, and as you swallow this Bird Dog Bourbon you get a little aftertaste that lingers a little.
How did that impact the whiskey's score, well, it knocked it down to a 68/100. It is definitely a sippable whiskey, but there are better options if price is no option, but at just over twenty bucks, this is a good choice for camping, whiskey new comers, or any time you aren't sure if you wan't to pour the expensive stuff.
I am curious to see how this blends into a Manhattan, and will do a future review on that as I think the sweetness in this bourbon might lend itself to a really good Manhattan, but I guess we will have to wait and see on that.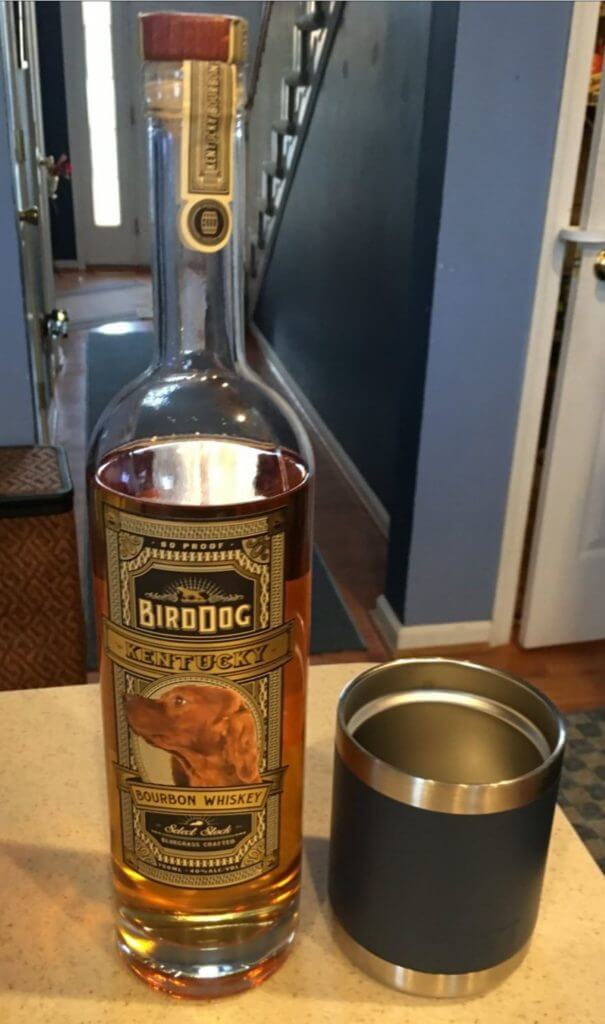 Pros
Great price to value at $22 per bottle.
Sweet opening that turns to spice and vanilla with hints of oak.
Cons:
Mild aftertaste on the palate that betrays this bourbons price point.