I was excited when I saw this bottle of Legent as I'd ready a review of it and it was on my list of whiskey's to buy if I saw a bottle.
So how was it?
The first thing I noted was the burn, which doesn't usually bode well for the rest of the glass. Thankfully I like my bourbon on the rocks, and that bit of extra water really does open up Legent. My advice, put a splash of water or drink this on the rocks, it greatly improves the finish, and lets you taste the lovely fruit and butterscotch hiding in this whiskey.
I am enjoying the bottle, but the thin mouth feel and initial burn before the ice melts a bit and opens up the whiskey cost this bourbon some point. It is however a good, drinkable, whiskey, and it earned itself a 72/100.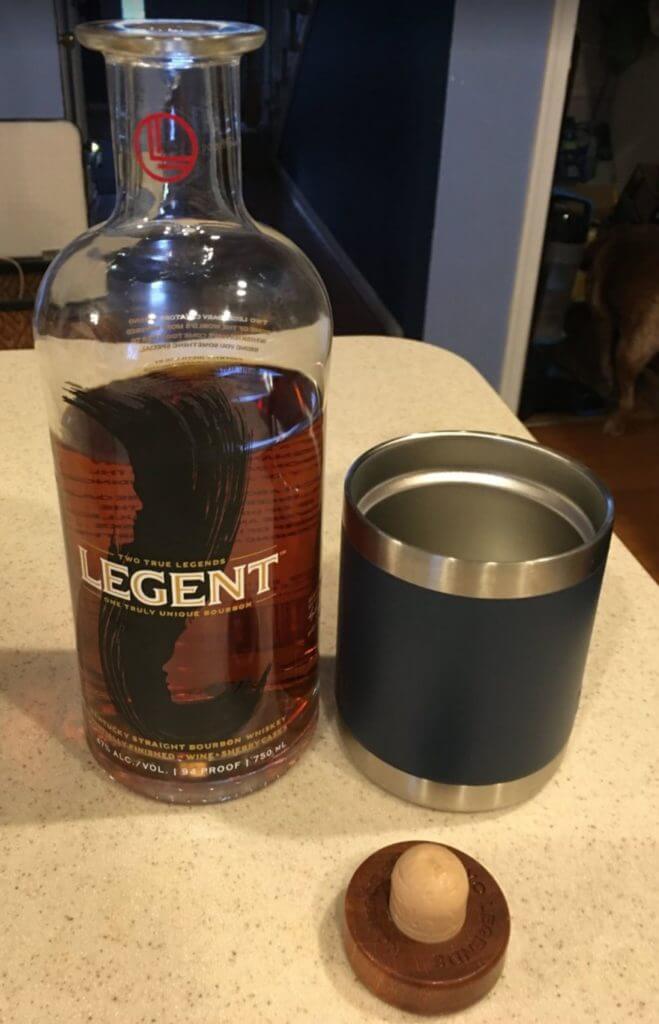 Pros
Lovely fruit and butterscotch when it opens up.
Good price to value.
Cons:
Thin body with an immediate burn.