I picked up my first bottle of Jameson because I'd tried every bourbon they had on the shelf, so I moved a little to the left into the Irish Whiskey section. That was a few weeks ago, and it took me that long to buy this bottle of Jameson Distiller's Safe.
How is it? Well, this should tell you something…

I've had this bottle for two weekends, with the week in between, and I've found it to be so smooth, mellow, and easy to sip. Some sippers have complained that it is too mild, that the flavor isn't there, but I have to disagree, I think this is the perfect blend of smooth, tasty carmel with just the right hints of sweet fruits. Distiller's safe is light in color, but don't let that fool you, that light color hides a depth of sweet, easy sipping that earns this the top score of all my Whiskey Dreams so far.
Jameson Distiller's Safe has earned itself the current top dog spot at 95/100.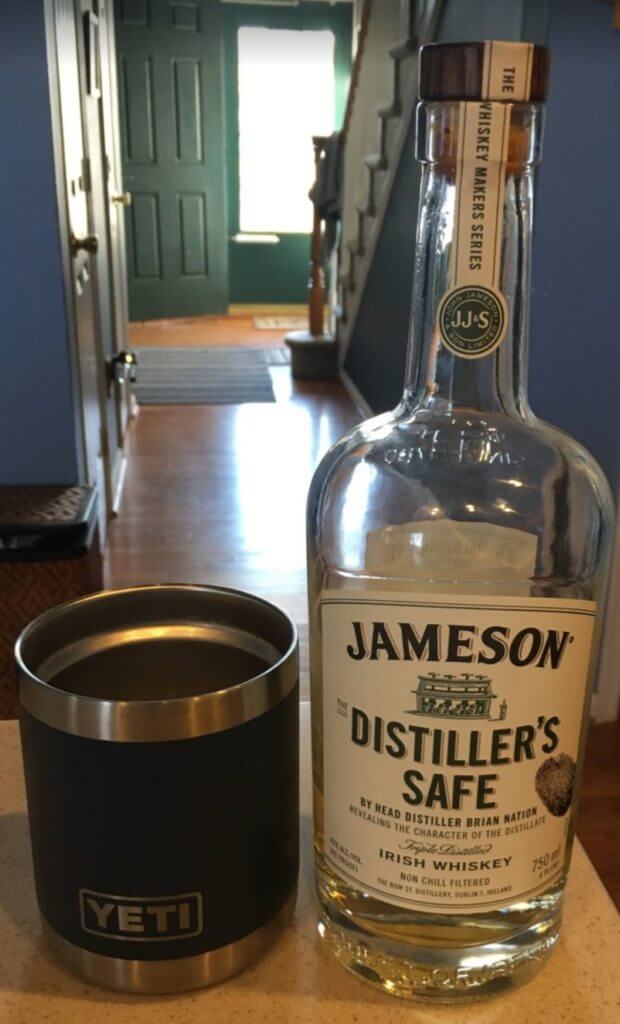 Pros
Light, sweet caramels.
Sweet fruit and floral notes that blend with the caramel like a well made dessert.
Amazingly easy to sip.
Cons:
Being top dog means I just keep having to try and find something that beats this.
Can I do that and still keep a fully functioning liver? I guess we will wait and see.
Amazingly easy to sip. How am I going to make a bottle last more than a few weeks?