I've now tried my Hudson Baby Bourbon on four different occasions, spreading it out so different meals and times of day let me get a good overall picture of this Bourbon.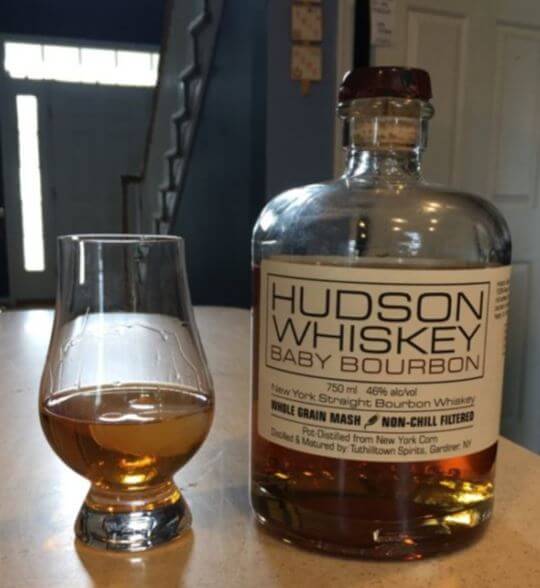 I've read several other reviews of Hudson Whiskey Baby Bourbon that mention how smooth it is. I'm not sure what the heck they were drinking, but this is not a smooth bourbon. It has bite on the first sip and ends with an acidic, acrid, aftertaste that slowly turns into something that is hard to describe. Is it leather and old paper? It is both tantalizing and annoying because I can't decide if I do enjoy that note of this.
Overall, at this price point there are a lot of better options than Hudson Whiskey Baby Bourbon, and it is a shame to spend this much money to use this in Mixed Drinks Only, but that is what this Bourbon gets when it scores a 38/100.
Pros
Cons:
I love the bottle. When the bottle is a pro, that usually means what's in it is missing something.
Lots of sharp edges and chemically aftertaste.
Not smooth, I had to add lots of water just to drink it.