I really enjoy bourbon and recently discovered that I have a love of Irish Whiskey. One of my friends loves Scotch, and keeps telling me I'm missing out. I try to explain I don't like liquid smoke, but it doesn't seem to sink in.
To try and convince me, he sent me this bottle of Balvenie Caribbean Cask, saying the rum casks impart a sweetness that he thinks I would like.
To my friend, thank you for the Scotch. It was a good experience, but it reminded me that I don't like smoke. It starts with a complex mix of sweet and spice but that rapidly turned into nothing more than licking a camp fire.
Please don't send me hate mail. I don't like Scotch!!!! I'm sure if you like Scotch this is a fine offering, but for me this is a 2/100, and the 2 points are because it was a gift and I felt like it was mean to give it a 0.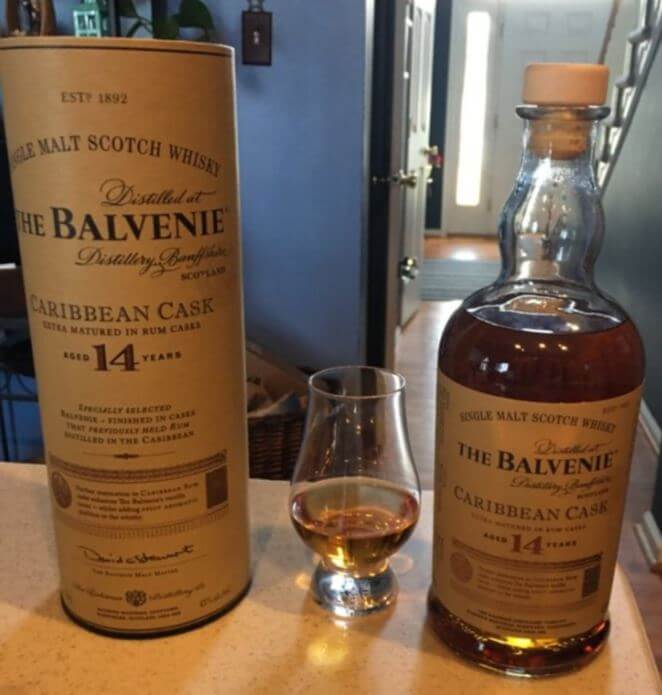 Pros
I have Scotch in my liquor cabinet for my friends now.
Cons:
Made me feel like I was licking a campfire or ashtray. I just don't enjoy smoke in my whiskey.