I have seen rave reviews about Green Spot and even had people tell me it is better than Redbreast. This of course made me want to try Green Spot because quite frankly, Redbreast is the absolute top of my list right now (4/5/2020).
You can tell that I did enjoy Green Spot, but for the record, I had a friend stop by, and I think he liked it more than me. Thankfully he lives within walking distance and I didn't have to take his keys after he drank a few drams.
If you examine the Green Spot bottle you will notice that it doesn't bear an age statement. That's because this is a blended whiskey that contains multiple other whiskeys between seven and 10 years old aged in both sherry and bourbon casks.
Clearly, I enjoyed Green Spot, and if I can find a bottle at a reasonable price, I will buy it again. For me, this was a good ten points below Redbreast. It is good, but after just reviewing Redbreast, it is clear this isn't on par with that 12 year old Irish Whiskey. I thoroughly enjoyed this Green Spot, and I do plan on keeping a bottle on hand when I can find it at the right price, which is why it earned a 86/100.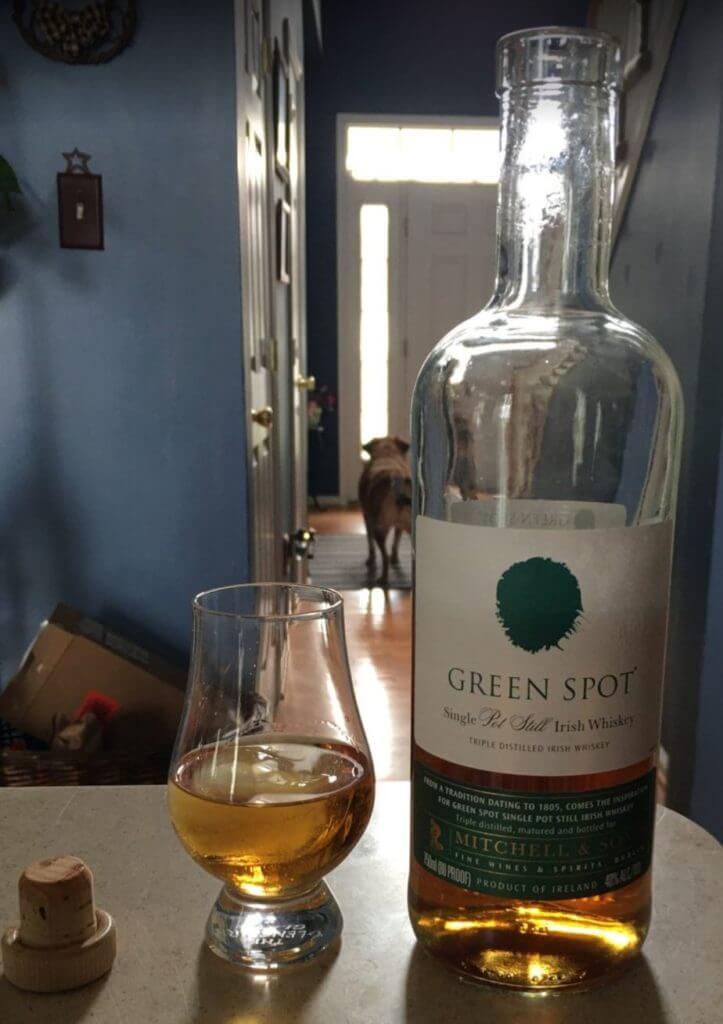 Pros
A nice mixture of sweet fruits and green apple that turn to spice in a pleasant way.
Well constructed cinnamon and spice on the nose and palate.
Nearly perfectly balanced.
The opening is sweet, crisp, and fills your mouth with green apples and spice.
Cons:
I've seen this at the store for more than Redbreast. If there were $10 dollars cheaper it would be a great alternative to Redbreast, but if its more, well, I'm waiting to buy another bottle.
While this Irish Whiskey opens so well, but it closes on a slightly tannic, acid, note that is a little unexpected after the sweet, well balanced opening.