I've tried a few scotches over the years, but I really don't enjoy smoke, so I haven't ever found a scotch I enjoyed. A friend who loves scotch recommended this unpeated scotch, telling me that if it was the smoke I don't like, then this was the bottle for me.
It's interesting. I enjoy the nose more than the actual taste and I'm having a hard time placing the flavors. I think I taste the sherry casks its aged in, but the 12 years this spent in different casks really brings out the tannins for me, which leave an unpleasant aftertaste on the back of my tongue.
I find the GlenGoyne to be a little thin and I don't like the aftertaste, so if you come over, I have 2/3rds of a bottle for you to enjoy.
Maybe its not just the smoke I don't enjoy, but the body of the scotch as well, which earned this scotch a 42/100. Be warned, that even though this puts it into the category of "Mixer Only" for me, this isn't something I think your ever going to use in a mixer. Instead, make a friend who likes scotch and make them happy.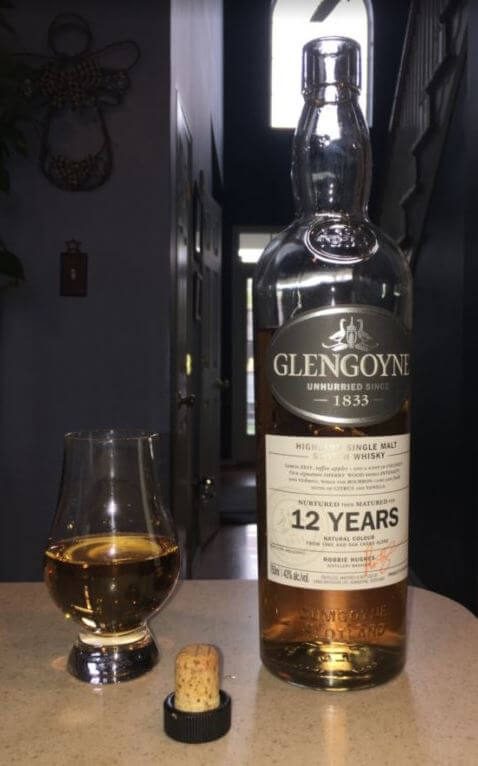 Pros
If you don't like smoke, this unpeated scotch may be for you.
Pleasant citrus and floral notes on the nose.
Cons:
Thin and has a strong aftertaste on the back of the tongue.
For the price, there are better Irish Whiskey and Bourbons on the menu for me.