I picked up this Powers Gold Label and was excited to try it as I've read several really positive reviews. Powers Gold Label  is 70% single pot still whiskey mixed with 30% sweet Grain Whiskey. It has the nose of a single pot still whiskey, and on face value, is half the cost of some of the best brands.
On paper that sounds amazing.
So how did it do in real life?
The nose reminded me of Redbreast, which made my mouth water. Redbreast is my all time favorite whiskey at the moment. The first sip was overpowered by the alcohol burn and spice, and then finished with a rye that just sticks to the back of my tongue and throat.
Needless to say I am not a huge fan of rye, so while this Powers Gold Label has an amazing nose, its a bit of a disappointment after that. The rye, spice, and alcohol burn make it less than I expected from the nose, and worst of all, this whiskey gave me a horrible hangover after drinking a few drams on Friday night.
The combination of all the above earned this Powers a 65/100, which means I'll be saving it to make Irish Coffee and other mixed drinks after this.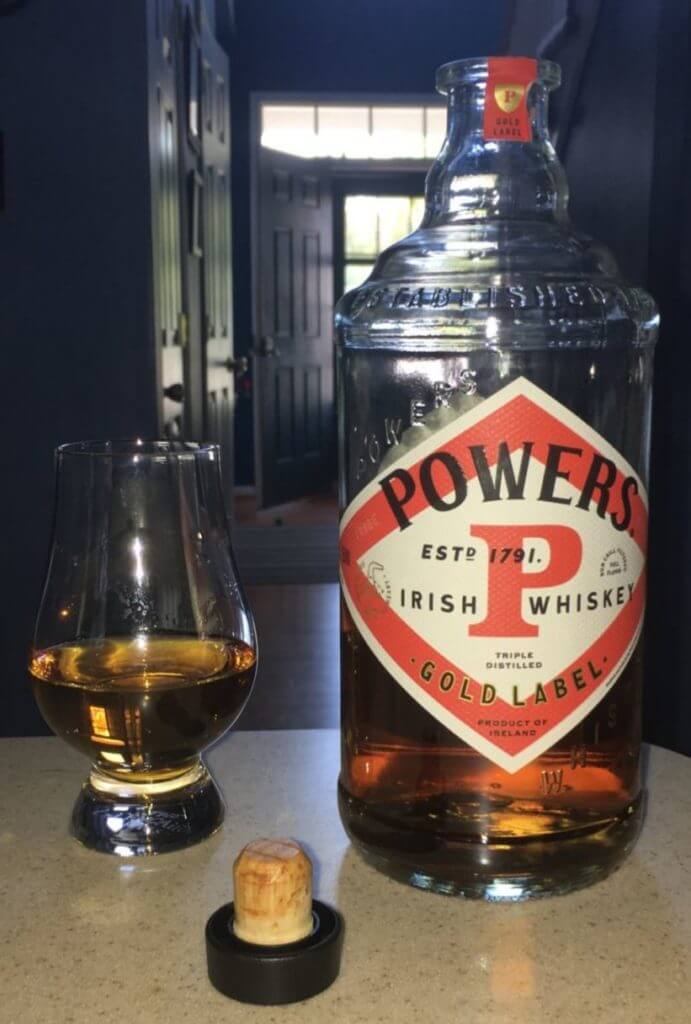 Pros
Honey, lemon, and biscuit cookies on the nose.
Opens with hints of pepper and a little bit of alcohol burn.
Widely available, which means that if you enjoy Powers, it is usually easy to get.
Cons:
The rye in the blend sticks to the back of my tongue and throat in a way I don't really enjoy.
I drank maybe 200ml over six hours, and I had a horrible hangover the next day. I can drink more than 200ml of many other whiskeys without feeling bad the next day. I have no idea why, but powers gives me horrible hangovers.