When I was much younger I used to enjoy drinking Tequila. I had a friend from Mexico and when his family would come up to visit they would bring local tequila in milk jugs. The distillery (I wish I could remember which one) would let them fill a jug for a dollar (30 pesos back then I think).
It was the finest tequila I've ever had.
Don Julio 1942 was very close to that.
It was smooth, so very smooth with a lovely vanilla mixed with agave.
Why did I have a bottle of Don Julio 1942? One of my son's desperately needed a haircut, so he came over so I could cut his hair – which then turned into a board game night, which turned into us all getting drunk.
While there is some liquid left in this picture, it was gone shortly after.
I've become a bourbon and Irish Whiskey aficionado, but this tequila was delightful and well worth a sip, especially if someone else is paying for it, which earned it 80 out of 100 points.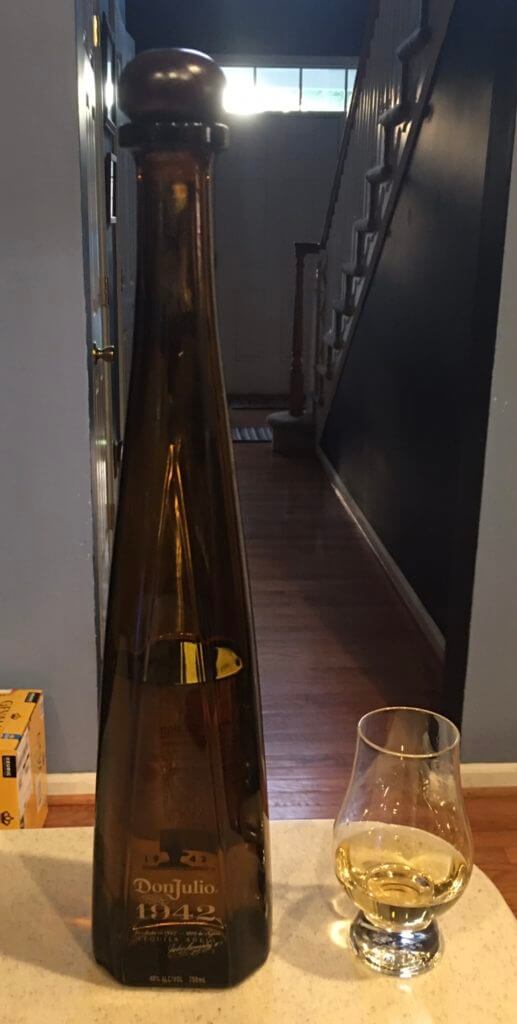 Pros
Amazingly smooth and rich.
Vanilla and agave in perfect unison.
Very sip worthy tequila.
Cons:
At $160, that is a very expensive bottle of tequila.