This Quiet Man Traditional Irish Whiskey is a blend brought to us from Derry, Northern Ireland. There is also an 8 year old Single Malt, but I haven't been able to find that yet, but if I see it I'll grab a bottle of that to try as well in the future.
Quiet Man has a light floral scent. It is subtle and provides half the story you need to know once you take a sip, because unfortunately that light floral scent really struggles to come through on the palate when it is forced to compete with the oak and wood flavors that this whiskey picked up from the time in bourbon barrels.
For me, when I'm drinking bourbon, I do enjoy those flavors, but when it comes to Irish Whiskey, I really want that butter cookie to come through more than the wood notes, which really cost Quiet Man Traditional points for me. I am looking forward to finding a bottle of the Single Malt if I can to see how that fares, however, this blended whiskey scored a 65/100, putting in in the Mixed Drinks Only category.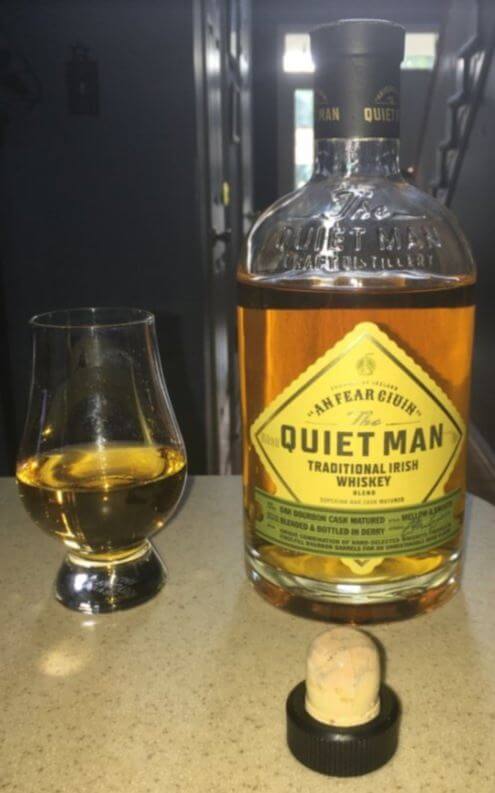 Pros
Pleasant, light floral scent with hints of underlying sweetness.
Smooth finish.
Cons:
For me the oak from the bourbon really overpowers the sweetness and butter cookies I am really looking for from Irish Whiskey.
Strong oak flavors.