The nose on this Teeling Single malt is a a one two punch. It starts with that sweet butter cookie and fruitiness, then catches on the second step with sharp woodiness that dissolves into a complex note of fruitiness.
That all makes sense when you look at what Teeling has to say about this whiskey:
Made with Irish Whiskeys distilled from 100% malted barley, matured and finished in casks that impart the influence of five wine casks (Sherry, Port, Madeira, White Burgundy, Cabernet Sauvignon). This Irish Single Malt Whiskey delivers a unique fruit-forward flavour profile that is complex, yet balanced and has often been described as "a symphony" of flavour."
Sadly, that interesting nose comes right through on the palate. You get that initial single malt loveliness, and for me, a swell of hope that this is a competitor to Redbreast, then the oak comes burning in on the back of my tongue and overpowers everything else. All the time spent in those different casks imparted a wonderful complexity, but at the cost of picking up a lot of sharp tannins.
Teeling Single Malt has one a bunch of rewards, but what I can tell you is the people who ranked it so highly must love scotch. This doesn't quite have a smoke burn to it, but the time spent in multiple wine barrels has really filled this whiskey with tannins and woodiness that overpowers the sweetness of the single malt and the fruitiness of the sherry casks.
The end result is something that is tantalizing, but just not quite there. For me, this scored a 43/100, which puts it into the "Mixed Drinks Only" category.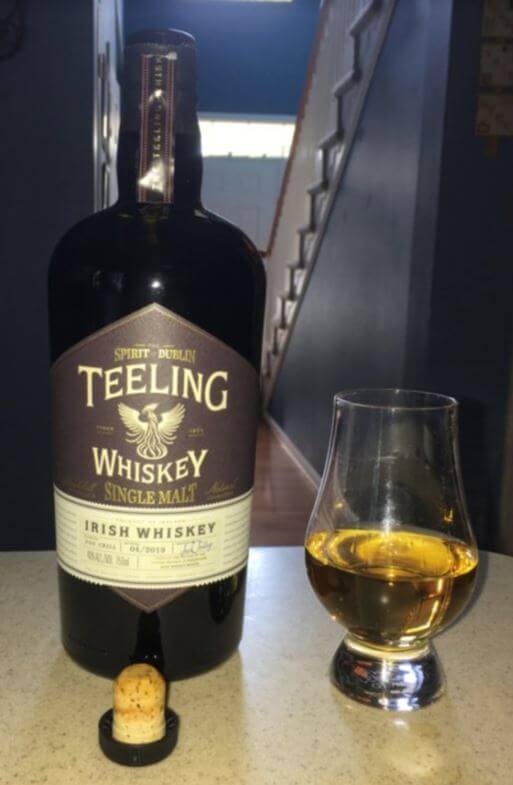 Pros
Complex, strong flavors.
If you love single malts, its a must try.
Cons:
Sharpness on the back of the tongue that continues into the aftertaste.
The intricacy of the flavors is overpowered by the sharp woodiness the whiskey picked up in the different barrels.
Too expensive to be such a let down.