I realized I'd never actually said the name of this whiskey until someone asked me what I was drinking this weekend – which made me try and say it, realize it sounded wrong, and then go look it up on the wondrous internets.
So how pronounce this excellent single malt's name?
The nice people at the distillery actually put this right at the top of their web page:
Knappogue Castle Single Malt Irish Whiskey is named for the castle which inspired it, but the word itself has a meaning of its own. Knappogue (pronounced Nah' Pogue) translates to hill of the kiss in Gaelic. Such a romantic word is only fitting for such a beautiful and iconic landmark.
So two syllables, and the K is silent. I've recently been on an Irish Whiskey kick, and I have to tell you I have now added Knappogue Castle to my bucket list. Its temporarily closed at the moment due to Covid-19, but when it opens, you can go visit at Quin Rd, Knopoge, Ennis, Co. Clare, Ireland. I'm hoping to get there and enjoy some whiskey and a medieval themed banquet which they are apparently known for.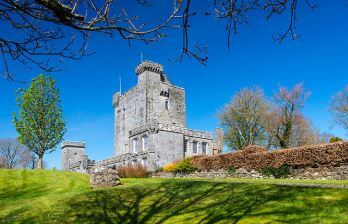 If you're a Whiskey Dreams fan, you know that I reviewed the Knappogue Castle 12 Year back in may, and gave it high marks for flavor and complexity with a score of 87/100.
A natural question is what does 2 more years in the barrel do for this Knappogue Castle 14 Year? And did I compare it to the 12 Year?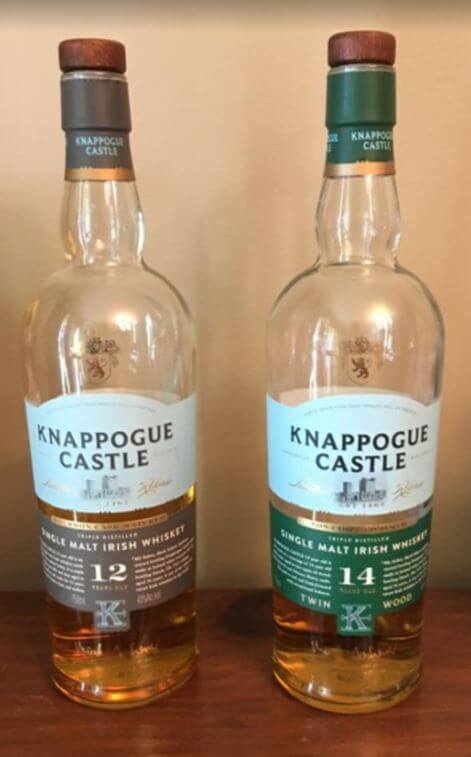 The short answers are, a lot, and yes I did. The 12 Year is well worth the money, and the 14 Year only adds to the taste and depth of the whiskey, adding in layers of taste that stick to the back of my tongue in a very pleasing way.
The 14 Year has a stronger initial flavor that carries through to the swallow, and doesn't suffer from the same negative woody pepper aftertaste the 12 Year did. Those flavors hit the buttery cookie flavor I've come to love in Irish single malts, but dances with other hints of vanilla, spice, and leather that are tantalizing, earning this Knappogue Castle 14 Year a hard to beat 92/100.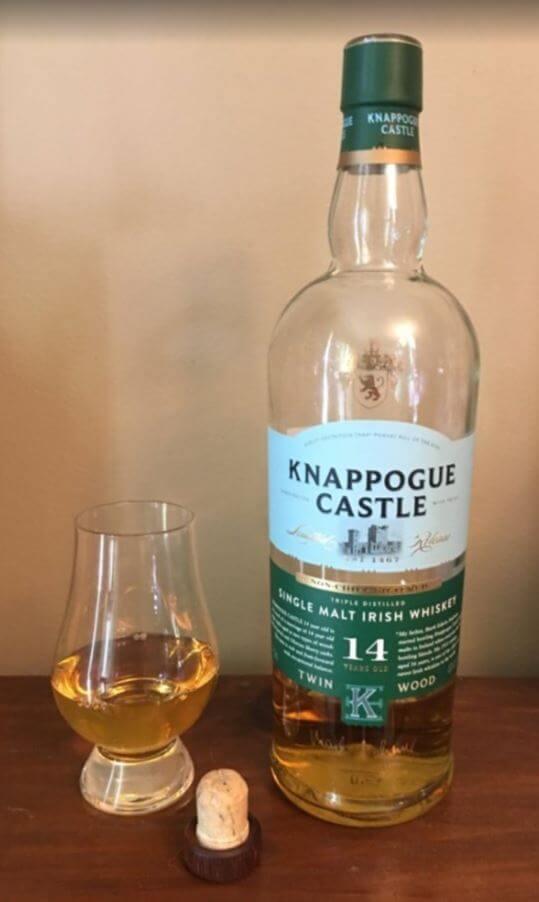 Pros
Intoxicating vanilla and spice that swirl with depth.
Buttery cookies that dance on the palate, hinting at vanilla and spice that keep you sipping, trying to place the flavors.
A great value at $68.
Cons:
How long will I be able to get this before people realize how good it is and start hording?
Probably not a dram for someone just learning to appreciate whiskey.