I love the bottle and the little skeleton on The Sexton bottle. I named him Mr. Bones, because I'm quite original. The design is also used on the cork, which is a nice design touch.

The first thing I did after pouring this dark earthy single malt into my glass was to take a long slow pull through my nose. That dark earthy color speaks to the nose well. It is strong, if a little muddled. I start to smell that single malt goodness, but it quickly mixes with black licorice and cold medicine.
For $35 bucks you can do better. You won't find a single malt at that price, but you do have other options that don't taste like a black licorice cold medicine science experiment.
Put all that together and you get a disappointing single malt, that lives up to my theory that fancy bottles are used to make up for lower quality in other areas. The Sexton scored a 54/100, putting it firmly into the Mixed Drinks Only category.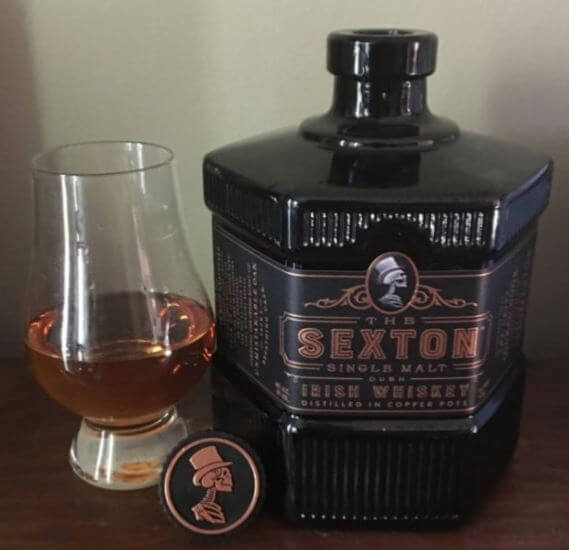 Pros
Very cool bottle.
Very cool cork.
It will get you drunk.
Cons:
Has a strange black licorice flavor that ends with a cold medicine aftertaste.