This Tullamore D.E.W. is named after Daniel E. Williams. Williams was the distillery's general manager, and is credited with crafting the brands distinctive flavor profile and characteristics.
Tullamore DEW is a blended whiskey, created by combining pot still, malt, and grain whiskey.
The nose is floral, sweet, and quite nice.
That nose matches the initial touch of the tongue, but is quickly overpowered by spice and wood char that goes on and on. The aftertaste lingers, overpowering the sweetness and the softness of the initial sip.
It's this overpowering spice that cost Tullamore DEW 12 year points. If there was a little more balance between the soft openings sweetness and the spice and long woody char, this would have done better than the 73/100 that is scored.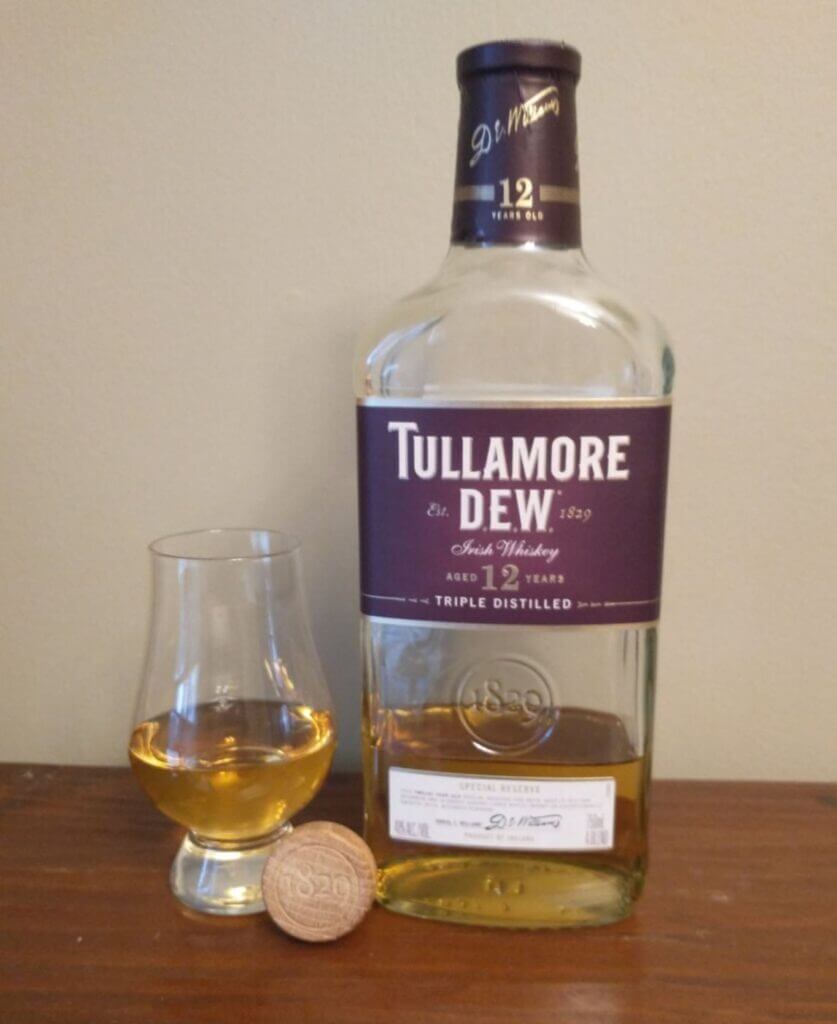 Pros
If you can find it around $40, that's a buy.
Lovely, sweet floral nose.
Smooth and easily sipped.
Sweet, malty notes that swirl with spice.
Long spicy finish that lingers long after the swallow.
Cons:
This cost me $55 locally, which is too much for this bottle.
The sweet notes are quickly overpowered by the spice and oak.
The initial swallow is sweet but the aftertaste quickly wipes that out with spice and wood char.