When it comes to protecting yourself and your family from sunburn, the first line of defense is always this Long Sleeve UPF 50+ Sun Protection Shirt Hoodie. Suntan lotion is great, but once my kids are running in different directions or off on their own (they are older) it is hard to make sure that reapplying suntan lotion actually happens. Getting a sunburn can ruin the day, a trip, and even a whole vacation. Yes, I'm speaking from experience.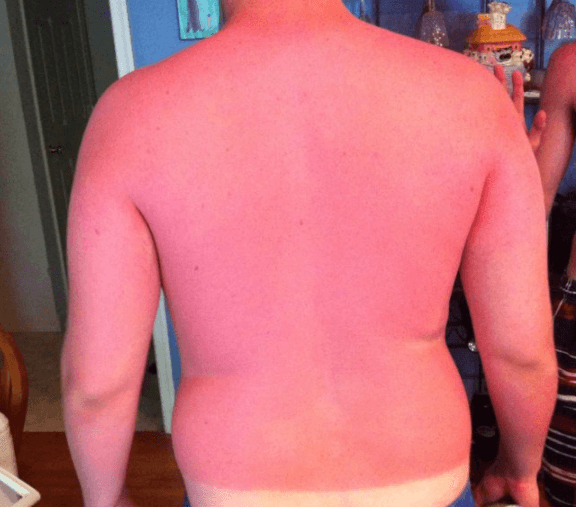 That was a long time ago and ever since I have taken a UPF 50+ Sun Protection Shirt for each of my kids and made them wear it when they get out of the water or before they run off on their own. I'm sure these Shirts have saved myself and my family from dozens of burns over the years, and saved them from long term sun damage. Hopefully that pays off later in life with reduced skin cancer risks.
When it comes to surviving the blazing sun, you can't do better than this Long Sleeve UPF 50+ Sun Protection Shirt Hoodie. Unlike suntan lotion it doesn't wear off and it can be packed up easily so you have it when you need it.
UPF 50+ Sun Protection Hoodie Scoring
Suntan lotion is great but if you forget to reapply you are in trouble. This UPF 50+ Sun Protection Shirt protects you as long as you wear it and doesn't leave any grease or grime behind. When it comes to survival it can have moderate impact on your survival and scores a 225/1000.
UPF 50+ UV.
Ultraviolet protection shirt shields your skin from harmful sun rays.
Breathable and lightweight fabric.
Comfortable for all day wear, even in the heat.
Moisture wicking & dry quickly.
Stylish sun protection shirt.
Hoodie helps protect your neck from sun burn.
Thumb hole keeps the sleeve from riding up.
Perfect for fishing, boating, jogging, running, and hiking.
Survival Clothing

0 to 199 Lower Impact

Lower Impact items may not have a direct impact on physical survival but play a part in psychological or quality of life when it comes to survival.

200 to 499 Moderate Impact

Moderate Impact items can save your life, but may be more situational.

500 to 899 High Impact

High Impact items will not only save your life, but will have a large impact on everyday life. Without these items your odds of survival fall.

900 to 1000 Extreme Impact

Extreme Impact items are life and death. Without them you are dead. That death may be slow or fast, but you will die without them.