I get so much value from my Amazon Prime Membership just through the free shipping, but there is so much more that it offers. I've put every photo that I have through a scanner and it is all in Prime. No matter what happens to my house I always have my memories safely stored with my Prime Membership!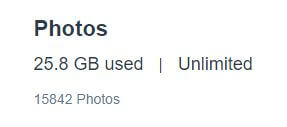 Then of course you also get the prime video, which is just added bonus.
The point here is that if you want to give someone a gift that keeps on giving, a Prime Membership is worth every penny.