Today's GOP has sold out not just us Republicans, but the nation as well. Social Security taxes are only paid on the first $147k of income, yet Mitch & Kevin and today's GOP want to kill it. The rich don't even continue to pay into it – even though they benefit from everyone else using those dollars to support them.
Stop the right with takeover of the GOP.
Vote out anyone that Mitch or Kevin supports. Take back the GOP!!!
Support the middle class. Tax the rich!!!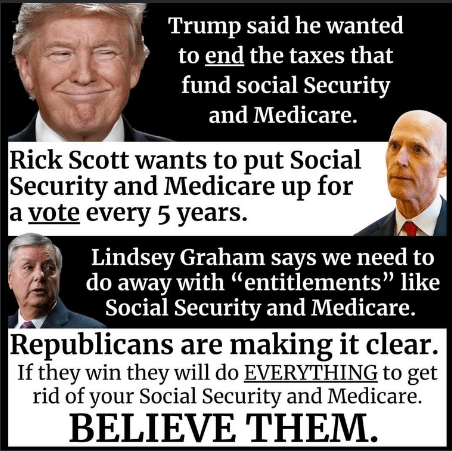 *This is an opinion piece.
Argue with me in the comments if you disagree with my views.