The Cathologic Church is clear about when life begins.
Until a child is born and takes a breath they are not a person.
I'm a lifelong Republican, but any woman who votes for today's GOP is a traitor to her gender.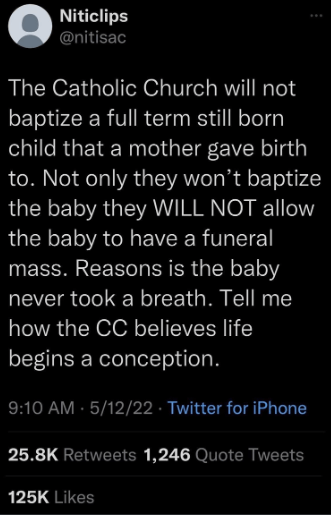 *This is an opinion piece.
Argue with me in the comments if you disagree with my views.