If you shoot a lot of slugs you know the best upgrade out there for your shotgun is some form of recoil pad. I love my Remington 870's. They shoot well, clean easily, and are very reliable.  I recently just added a third 870 to my armory when I purchased an 870 SuperMag.
So what is the first thing I do when I get the weapon? I take off the stock recoil pad and put a Remington SuperCell Recoil Pad
 on. The only problem is the stock on the 870 SuperMag is just a bit wider than the 870 Express.  You can see in this picture how the Remington SuperCell Recoil Pad
 left a white border on each side of the pad.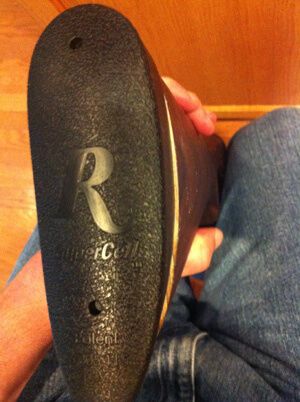 No worries, it is really just a bit of the lip and it was easily fixed.  I grabbed a black sharpie and gave the exposed section of the stock several coats of black magic marker.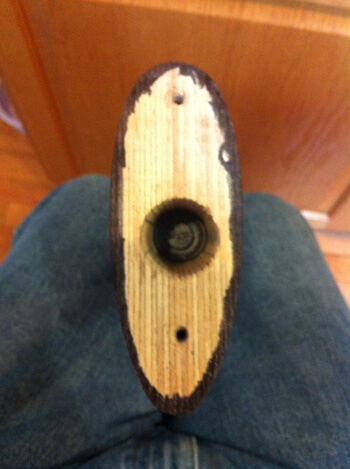 After, you can't really see anything was amiss unless you really stare at it. You really have to hold the weapon at an angle in bright light to even see there might be anything there. I highly recommend the Remington SuperCell Recoil Pad
 as it makes staying out at the range more fun.