I picked up this bottle of Writers Tears with excitement as I've read several great reviews that extolled Writers Tears malt, caramel, and creamy vanilla. All things that I find very endearing in my Irish Whiskey.
So how was it?
The nose is malty mixed with caramel, but somehow also light as well, which hints at what is to come as you sip.
The flavor has a pleasant maltiness that turns to spice and toffee, but just as it is building, it evaporates, leaving a slight burn from the time left in the bourbon barrels on the tongue. The promised richness from the nose never quite materializes for me.
For me, this is an Irish Whiskey I'd save for mixed drinks.
Writers Tears scored a 61/100, put it in the Mixed Drinks Only category.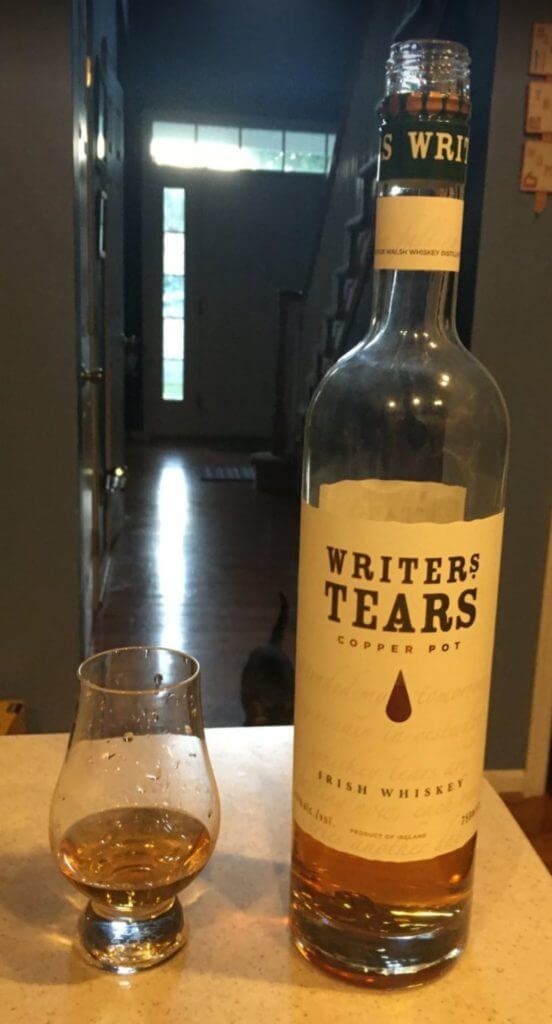 Pros
Malty richness.
Nice mix of spice and creamy vanilla.
Cons:
The malt, spice and vanilla open well, but the finish is nowhere near as rich as I was expecting or hoping.
The time the whiskey spent in the bourbon barrels leaves a bit of tannin that doesn't quite fit with the rest of the taste profile.
Lack of any butter cookies that I love in other Irish Whiskies.