According to the wisdom of the internet there are 43 other movies with "Plague" in the title. I point it out because I had to triple check I hadn't already watched this movie. Plague starts out strong. A small group of survivors is hiding in a rural farmhouse. They recently fled to the farmhouse, and in the process they have lost a member of their group.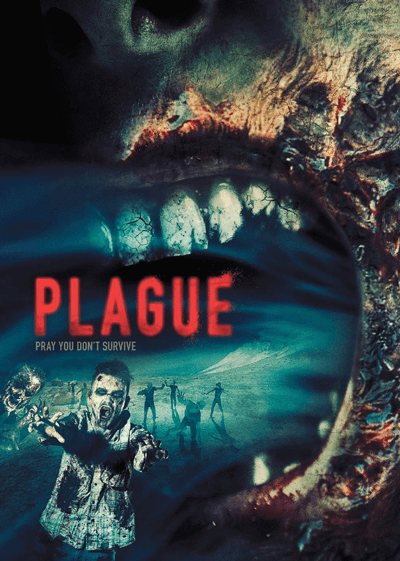 The wife of the lost man wants them to stay and wait. The majority of the others want to flee, to find someplace safer. While they try to decide what to do we get one of my favorite scenes from the movie.
I loved the emotional impact of the statement. In the daylight you might stand a chance. At night you can run or you can get eaten. This sadly is also the last good scene in the movie. After this it goes downhill. Plague turns from a Zombie Movie into a very dark film that focusses on rape and horrible husbands. I'm guessing that whomever wrote this has some real bad exes in their past.
Plague Scoring
Plague scores 8/100. The eight points are for each minute of the start of the movie that I enjoyed before it went downhill fast. That puts this film in the Just Bad category and you all owe me for sitting through it so you didn't have to.
Spoilers Below:
So what cost the movie so many points? There are multiple prolonged rape scenes. They don't show you any graphic violence, but they let you hear it. At one point the Evie is being raped while her husband is outside listening to it – completely defeated. I'm sorry, I don't think anyone is going to just listen to their loved one in pain. Yes, I know he eventually reacts, but the whole segment, other than being gross, was just super intense. I don't suggest it if you have any PTSD or find sexual violence to be trigger. Listening to these segments made me want to turn the movie off.
The Zombies are the focus of the movie, and to be honest, the focus of the movie seems to be a horrible husband, and how much pain a woman had to go through to figure that out. I hope it was cathartic for whomever wrote the movie – but it is Just Bad as a Zombie Film.