I'm always looking for new Zombie movies to enjoy. Sometimes I'm shocked by how good a movie is. Sometimes I'm shocked that someone actually paid people to act, and then released some of these movies. Range 15 is so bad I'm not sure how it got made, or even more amazingly, how they got the long list of huge actors who had cameos to actually do them. Sean Astin, Danny Trego, William Shatner, Bryan Callen, all make appearances, and play small parts. Ron Jeremy was also in the movie, bu the does porn, so I'm assuming that if you pay him, he'll be there. The shocking thing is that the others agreed to do it.
What was this movie? It sounded like an okay start. A group of ex military men get locked up after a huge party, and then find the world has been taken over by the undead. The premise was better than the movie ever was. The only thing that I can figure out is that someone was really good friends with people in high places, or have pictures of someone in Hollywood in compromising positions.
How bad was this movie? At one part the main character has sex with an armless girl, and the visual humor and her trying to pick up a pair of keys with no arms was just offensive.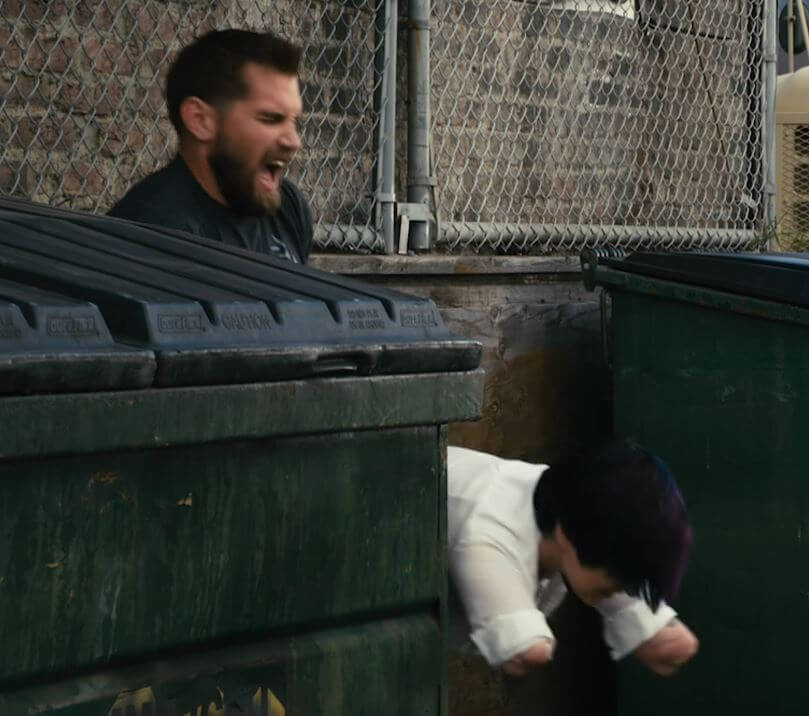 I don't mind a bit of crude humor now and then, but this movie tried too hard, and clearly tried really hard to cross the line, which they did, but not in any way that was funny.
Jokes about love dolls, gay sex, and people having sex with zombies? This movie has it all, but sadly, none of it was funny. I think they meant it to be, but it was just so over the top it wasn't enjoyable. Take a scene where the main character gets bitten, and his buddies need to give him the cure, which they discovered was in a batch of whiskey – which was mixed with viper semen. The virus was moving too quickly, so the only choice they had was to give it to him rectally. I'm sure it sounded funny during the read through, but it was just horrible to watch.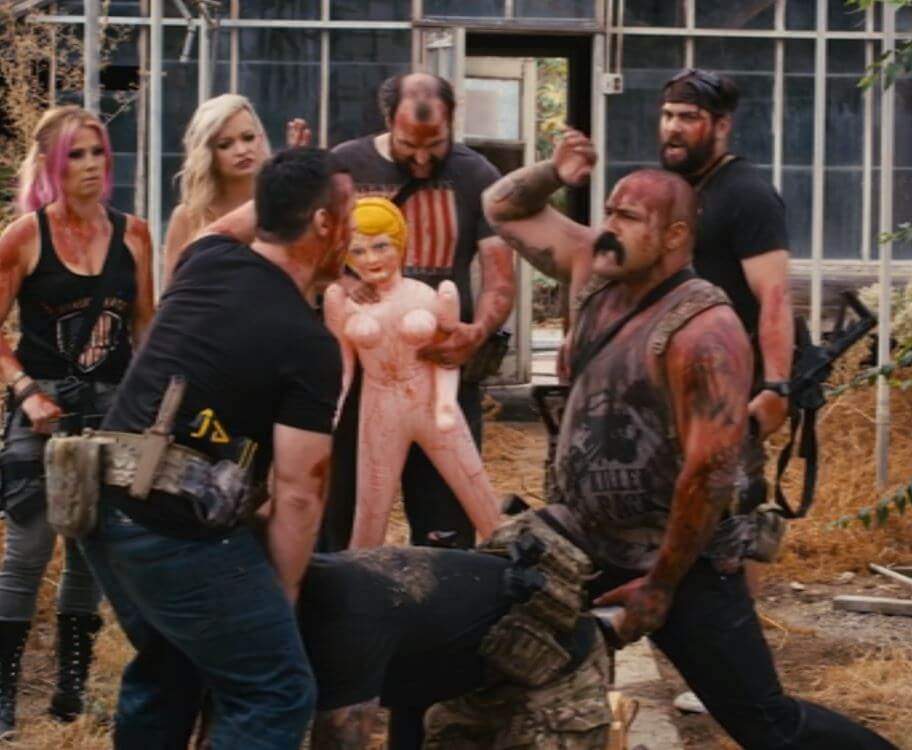 Do how did Range 15 rank? It earned a 2/100, and the only thing that could have made it worse was if it was shot in first person and made me motion sick on top of not being funny.