Method Head opens with Ravi dropping some bad news. The Zombie Cure doesn't last! They have no idea how long Major has before he reverts back to a brain hungry self hating Zombie. Major, played by Robert Buckley is such a genuine person. Sure, he is forced to do some bad things – but he is also the guy you'd be happy to see pick up your daughter. Which makes the turmoil between Liv and Major so hard to watch.
We are then introduced to our first victim. Someone killed Santa!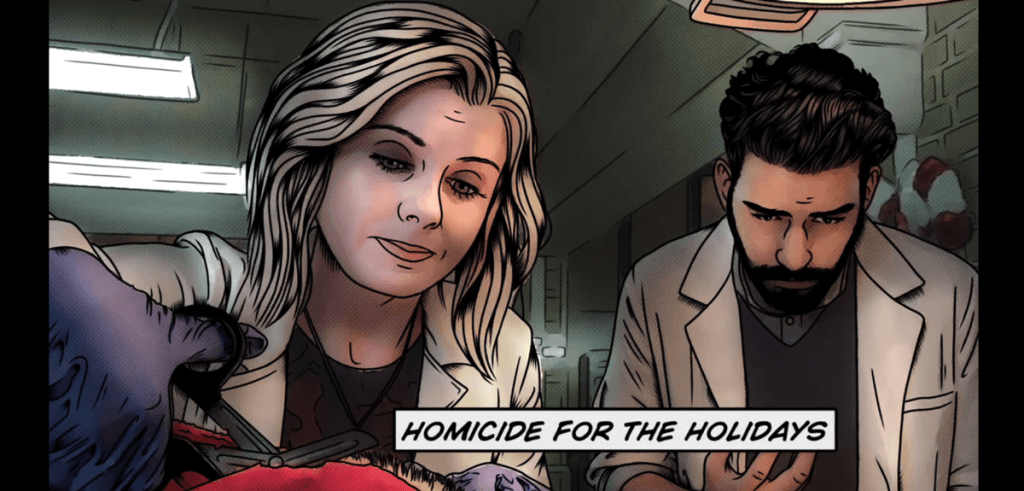 The first murder was a red herring. The second murder is on the set of Zombie High, which just happens to be one of Liv's favorite shows. Nothing like yummy Actor Brains for lunch!
Method Head Scoring
Method Head scores 75/100, making it Worth Your Time. This was another solid episode for the iZombie team. Major plays it smart against Vaughn Du Clark while Liv tries to win back Clive's trust. There were some chuckles and as always, fun watching Liv try to deal with her victims brains and how they impact her.
If you aren't already watching iZombie, I was absolutely put it on your list!