Resident Evil The Light has Jade attempting a dangerous escape through the Chunnel. She is leading a small group of survivors in an attempt to escape Umbrella's wrath.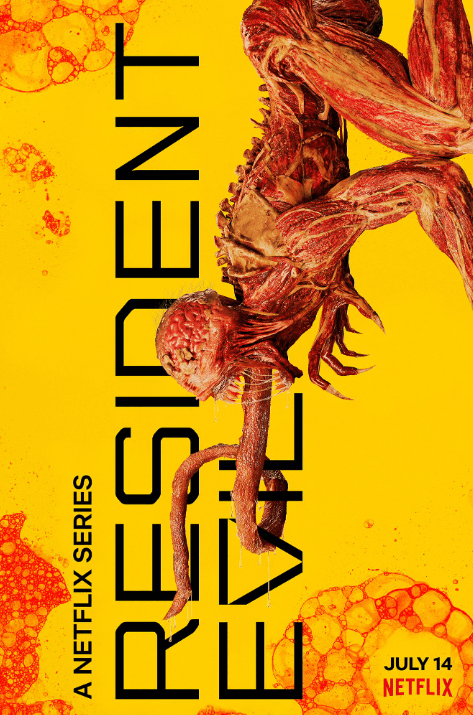 The story telling continues to jump back and forth between the current timeline and the backstory. They should have just concentrated on the current timeline with Jade running from Richard Baxter, played by Turlough Convery. Yes, I kind of recognized him but couldn't place it until I looked at his IMDB page and realized I knew him from Killing Eve.
With Baxter hot on her heels, Jade is forced to make a risky escape through the Chunnel, only to have Baxter follow her there anyway. Of course Umbrella isn't the only dangerous thing in the Chunnel and there are some nice action scenes as everyone ends up fighting for their survival.
Compared to The Devil You Know, The Light picked up and felt much faster paced. There are multiple combat scenes and a few good moments of suspense. I still don't like jumping back and forth between timelines. It seems overused and I think I'd actually like the episode more if I could just watch the "current timeline" version. Yes, I love Lance Reddick as Albert Wesker. Actually, I love almost every role he's ever had. From The Wire to John Wick, how can you not appreciate the subtle intensity that Lance brings to every role he plays?
But…I just want to see the story progression when Jade is surviving in the Zombie infested wastelands. I would even be happy if they just limited the flashbacks to a very short clip explaining why something is the way it is. I don't need a whole other storyline to explain the past.
Scoring Resident Evil The Light
Okay, rant over. I'm giving The Light a 77/100 as I felt like it was back on track after a slower Episode 2. There was more and better action and I happily watched it twice to make sure I didn't miss any small details.
If you need your Resident Evil fix, I'd go back to the classics.