Okay, I'm starting to feel a lot better now that I am taking only over the counters for pain management. My stomach doesn't do well with narcotics.
And I can stand and get around (slowly) on my own, which is nice. The big development for me in the last two days was that I was able to sit at the kitchen island on a stool and eat dinner yesterday, which was a first. It is so nice not to have to sit in a recliner to eat!
Today is Day 6 and my goal is just to stay on my feet more and to try and take a walk outside later. We'll see if I can get to the end of the block and back.
Day 6 Incision: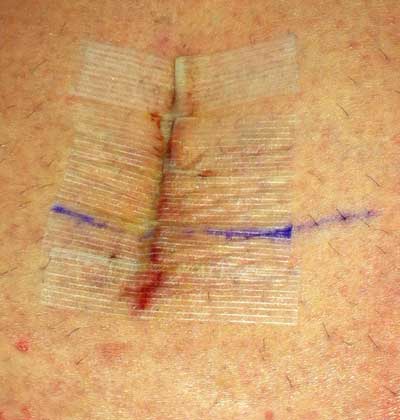 Its about two inches long and appears to be healing nicely.