I am going to try and save some money on my TV & Internet. To do that I've decided to go to a streaming TV service. I narrowed that down to two services, YouTube TV and DIRECTV NOW.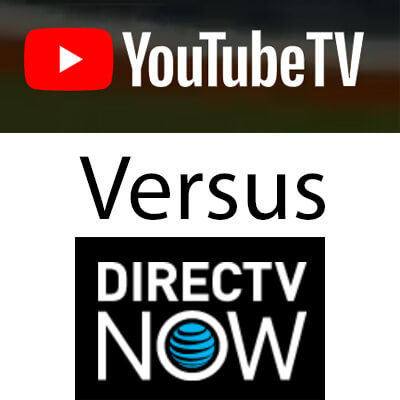 Let's talk about price and channels first. YouTube TV has fewer channels than DIRECTV NOW, but is slightly cheaper at $40/month. DIRECTV NOW charges an extra $5/month to stream on 3 devices concurrently. 
DIRECTV NOW also offers multiple packages, so if you want more channels, you can buy them. YouTube TV currently offers the base packages and then individual add on premium channels only. DIRECTV NOW lets you pick a bundle of channels based on what you want, and then add on premium channels as well. In general, DIRECTV NOW feels like a more mature platform.
Both services let you try them for free, so I did.
This is what really gave me my ability to choose which app is going to work for me.
YoutTube TV doesn't let me move the channels around or flag favorites. DIRECTV lets me pick favorites, and that makes navigating back to them easier.
I had YouTube TV running downstairs and DIRECTV running upstairs. My wife has no idea what I was doing, she was just trying to watch TV, which sucked for her as the YouTube TV app hung twice, at which time she quit and moved to the only set still attached to our old cable provider. I then learned that she has to watch "90 Day Fiance" when it comes on next. That happens to be on the TLC channel, and if you want it, DIRECTV NOW is your only option.
The hangs and the fact that DIRECTV has the channels my family wants to see, made the decision for me in the end. DIRECTV NOW is slightly more expensive than YouTube TV, but sometimes you get what you pay for.