After getting my four cases of ammo from BulkAmmo.com I finally got out to the range.
I brought my 870 Remington Tactical out for the day.

She's been upgraded with a Remington Recoil Pad which takes this gun from "Painful and bruising," after a few dozen slugs to "I can shoot all day." I've got a few more customizations coming in the next few weeks. (Parts are here, just need to find time to do the work.)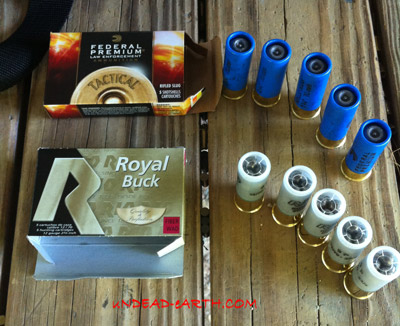 I started at 120 feet with a single slug from a standing position.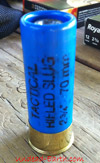 Overall, not bad.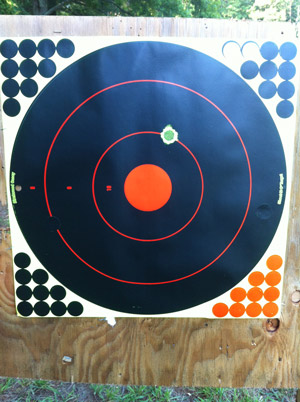 The 870 is really a short to medium range weapon in the smooth bore configuration. So I'm quite happy with this accuracy at this range, and it was the first round cold.
Next I moved on to a three round "burst", firing as quickly as I could.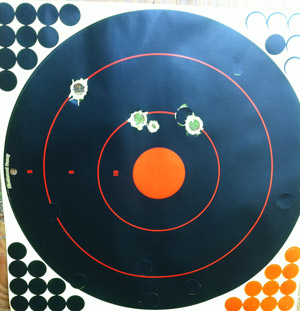 My first and last shots were close, buy my middle shot was further out to the left.
Next I moved on to the buckshot.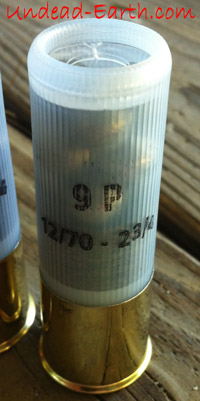 I have to say I was a bit disappointed with the spread on these at 120 feet. Having said that, they were pretty much dirt cheap, and I plan an seeing how accurate they are at 45 feet next time I go to the range. My gut tells me they will be just fine at short distance, which combined with their price, makes them the perfect zombie shot.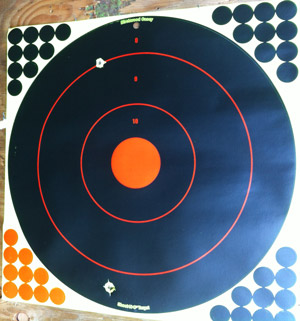 At 120 feet the spread was so bad that only two out of nine of the shot hit the target. So I will stick with slugs for anything just a bit further out.
Overall, it was a good day at the range, and I capped off taking pictures with a three round "burst" of buck shot. I didn't count the hits but in rapid fire mode I actually got a lot better hit to miss ratio than the first shot were only two out of the nine pellets found their mark inside the target.