So today was the first day we got to use our new shotguns at the range.
I have to say it was the most fun I've had in a while.
I'll start with the Remington 870 Express. The gun shoots like a dream. It was quick and easy to get the right feel and strips down very easily. Clearly fifty years of manufacturing the weapon has given Remington some experience in how to build a shotgun. I am looking forward to shooting it again real soon.
On to the Stoeger stf3000 .410 my son was shooting.
He fired fifty rounds through it without a hitch, and had a ball doing it. We lost count somewhere, but he hit somewhere around 41 or 42 of the 50 clays. It took him a few shot to get a feel for it and then he was pretty much hitting every target.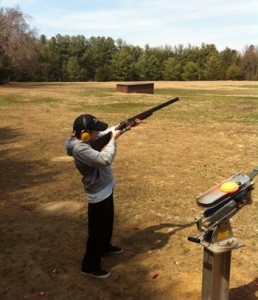 So, after blowing throw a whole case of clays we had an awesome day. I actually wished I brought two cases, but I guess that is what tomorrow is for.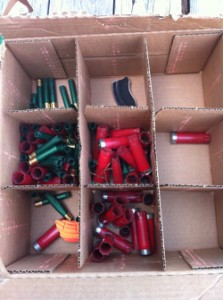 In terms of the Steoger, the safety (which throws itself every time you open the gun) was a bit stiff to start but loosened up a little over the course of the day. I have to say it is also a heavy weapon. It easily ways as much if not more than my Remington 870. It is an attractively made weapon, and functioned well, but if your kid (or petite wife) isn't at least a hundred pounds it might be a bit too heavy for a full day of fun.