Grosse Pointe Blank
is one of my all time favorite movies. It has everything you want when you're looking to curl up under a blanket and get our fill of action, a bit of a love story, and an awesomely satisfying ending.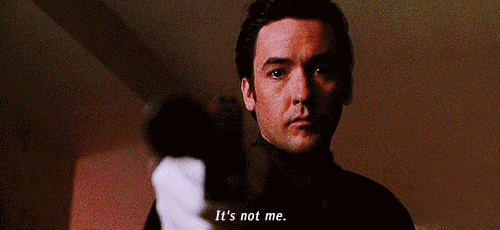 John Cusack's Martin is a tortured man who has grown tired of his work. He is a hit man who no longer enjoys his work and is trying to find some meaning in his life. A series of incidents bring him back around to where it all started, back to his home town where the long lost love of his life has been living ever since he left her on prom night.
"Spring of '96. Two young lovers with frightening natural chemistry. A girl sits in a seven hundred dollar prom dress on the front steps of her house, waiting for the most romantic moment of her young life. Boy never shows up. Not until now."  – Debi Newberry
Martin struggles with being honest with Debi and those around him while at the same time procrastinating over the contract that brought him back to his hometown. I'll leave off there as I don't want to ruin the movie. Watch it, you will love it!