I can't stop thinking about my van purchase. I've already decided that I will be getting a RAM Promaster, the decision now is to break the bank and get a new vehicle (which comes to $38,750 when configured the way I want it, and that is just for the vehicle.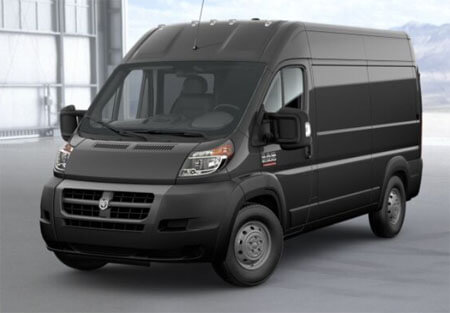 These are the options I would want. I really like the power switches and the LED light bars, as I think I can easily move the light bars down under my insulation and the switches give me the ability to control lots of different potential add on items.
| Option | Price |
| --- | --- |
| 220-Amp Alternator | $295 |
| Remote-Start System | $95 |
| Interior Convenience Group | $345 |
| Granite Crystal Metallic Clear Coted Exterior Paint | $200 |
| 16-Inch x 6.0-Inch Black Painted Steel Wheels | $100 |
| Wide Power Heated Mirrors | $195 |
| Passenger Sliding Door with Fixed Window | $295 |
| Rear Hinged Doors with Deep Tinted Glass | $295 |
| LED Cargo Area Light Bars | $285 |
| Driver Swivel Seat | $595 |
| Passenger Swivel Seat | $595 |
| Rear Heater and A/C Prep Package | $145 |
| Rear Window Defroster | $195 |
| 12-Volt Rear Auxiliary Power Outlet | $45 |
| Auxiliary Switches | $95 |
| Speed Control | $345 |
| Daytime Running Headlamps | $50 |
| ParkSense® Rear Park-Assist System | $295 |
| 2 Additional Key Fobs | $125 |
| Total Options | $5,310 |
So it is not that hard to figure out why I can't decide what to do. A new van will cost me over $44,000 dollars when taxes are added in, and then I still have to invest a large sum of money into converting it into living space. Assuming I'm going to spend at least $15,000 between the interior, batteries, and solar, I'm easily into this for $55,000 to $60,000. Which makes me wonder if just buying a pre built RV makes sense?
Arggg!!!!
But of course I have the used van option right?
They are easily half the price, but don't even try and find one that has all the options I wanted, and that is really the smallest of my worries. This van is a good example of one of the vehicles I find around this price. They are off lease or traded in from companies that used them, and those 30K plus miles were probably hard miles.
So save a massive amount of money and take a gamble that the foundation of my future travel van is beat to hell or drop some serious cash for a new unit? In which case I think I'm actually back to my original decision between make or buy.
The other very real consideration for me is my back. I'm not sure I have the physical capability anymore to do the work I would need to do, and that scares me more than you could ever know. I can barely walk around the mall these days without ending up in bed the rest of the day. (I do have an MRI scheduled, I just have to get it scheduled. And yes, I am subconsciously putting it off because I'm scared they are going to tell me I need a fusion or some other massive spine surgery.)
Well, I have some time to decide. I'm not planning on buying for at least a few more months, and I'll keep you posted.