No one wanted to go to the range with me today so it was a solo trip. No worries, I still had Range Day Fun and did a great round robin of different hand guns. I used paper targets and put Splatterburst Stickers over my first punches to make the targets last longer. Paper targets are cheap. By using a few Splatterburst Targets on them, I can still tell when I hit my targets easily.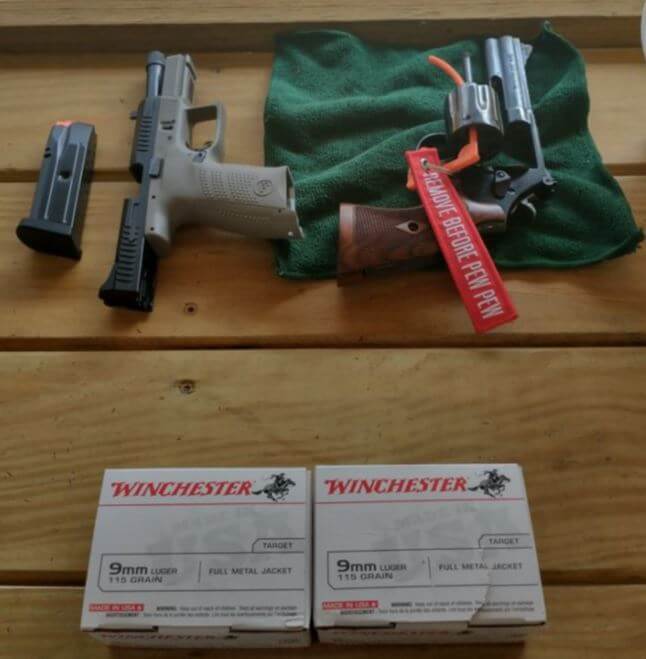 For this exercise I put a few Splatterburst Targets up the side and in the 10 ring. I then went through a few handguns to see which I could score hits with.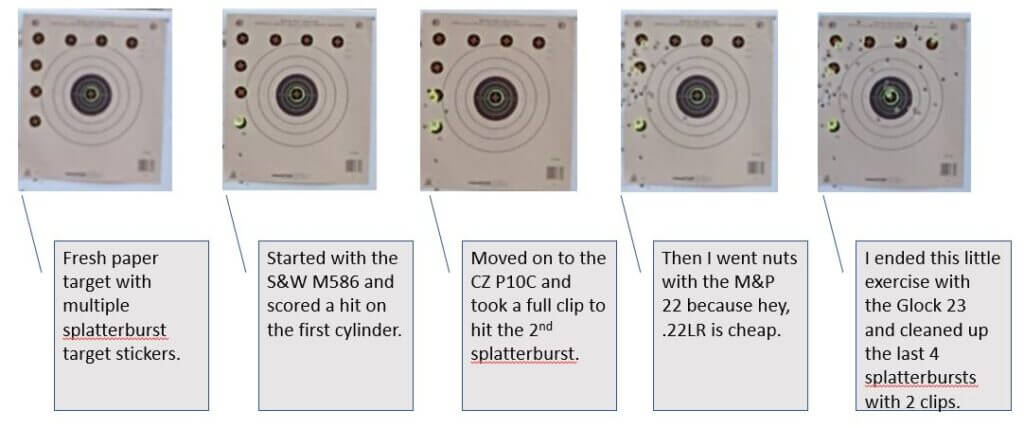 I also learned a life lesson. Next time I'll make these images larger and go from top to bottom instead of trying to squeeze them across in a single row.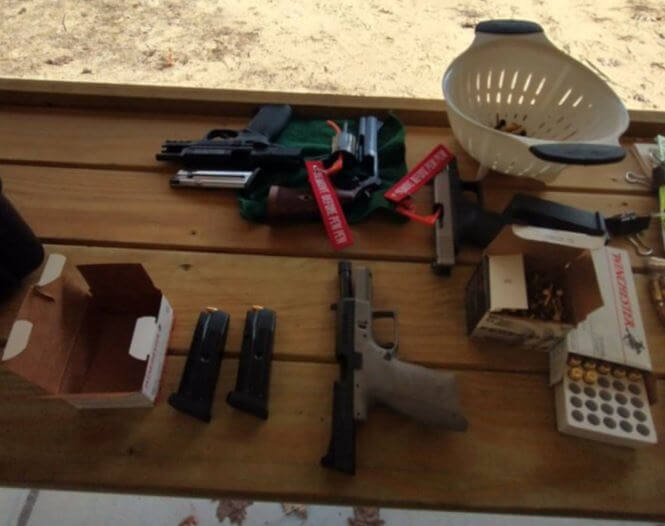 All in all I put a 100 rounds through the CZ P10c, S&W M586, and the M&P 22, and 50 through the Glock 23. This was a screw up on my part. I only put one box of ammo in my ammo box when I left.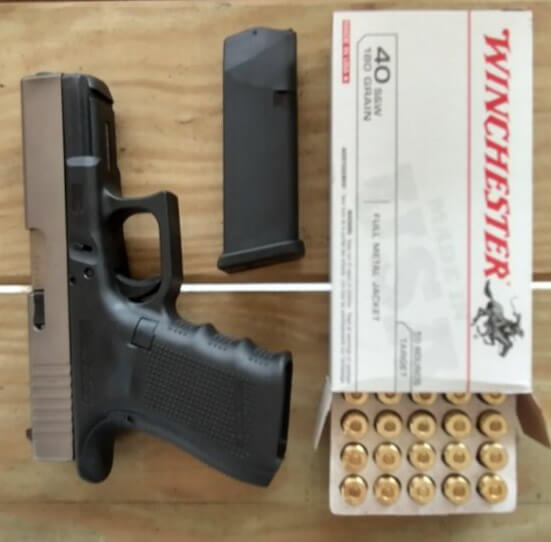 After taking a few at this target with the Glock, I switched up and hit the 10 ring with my first shot on the S&W M586. If I could only have one revolver, it would definitely bye the S&W M586. If I could only have one semi auto, its a bit tougher. I love my CZ 75 SP-01 but the CZ P10c is just such a slick piece of gear. Once I put a few hundred more rounds through it I'm pretty sure my semi auto gun of choice will end up being the CZ P10c.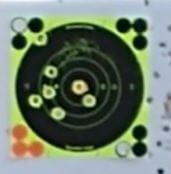 If you are heading out for some Range Day Fun just remember to be safe and put on eyes and ears. I also like to wear a good pair of Shooting Gloves. It helps break them in and also trains me on how the Gloves can slightly changer the grip on each weapon.
CZ P-10 C Shooting Log
| Date | Rounds Fired | Comment |
| --- | --- | --- |
| 8/14/2021 | 200 | My son and brother helped me blow some money on ammo. |
| 7/5/2021 | 100 | Took my cousin out and put a few rounds through my new baby. |
| 11/21/2020 | 100 | The CZ P10c feels great in my hand and its loosening up the more I work it. |
| 10/31/2020 | 500 | My first outing with my new CZ P10 C. |
Smith & Wesson Model 586 Shooting Log
| Date | Rounds Fired | Comment |
| --- | --- | --- |
| 8/14/2021 | 200 | The wheel guns are just so much fun to shoot. |
| 11/21/2020 | 100 | This M586 is a nail driver. If I need to put a shot in s small target I'm grabbing this gun. |
| 10/31/2020 | 200 | My son and I both love this wheel gun. We traded it back and forth all day. |
| 10/24/2020 | 300 | This is just an amazing wheel gun. It is worth every penny I paid for it. |
| 09/06/2020 | 100 | My first outing with my new S&W M586. |
Smith & Wesson M&P 22 Shooting Log
| Date | Rounds Fired | Comment |
| --- | --- | --- |
| 11/21/2020 | 100 | The M&P 22 is just a joy to shoot, which is why it gets fed on a frequent basis. |
| 10/31/2020 | 200 | Our family friend really enjoyed the manageable kick the 22LR has. My son liked how he could group hits in rapid fire mode. |
| 10/24/2020 | 100 | After shooting the 40 Caliber G23, this feels like a toy, but it is fun to shoot. |
| 09/06/2020 | 100 | More bulls eyes with my .22 nail driver. |
| 7/12/2020 | 320 | Relaxing day at the range with my youngest son. |
| 6/27/2020 | 100 | Cheap, fun shooting. |
| 6/14/2020 | 100 | First outing of 2020. |
| 10/07/2016 | 250 | It's been a while since the .22 came out of the safe. What more could you want than cheap and fun shooting. |
| 03/28/2015 | 300 | |
| 02/08/2015 | 300 | |
Glock Model 23 Shooting Log
| Date | Rounds Fired | Comment |
| --- | --- | --- |
| 8/14/2021 | 50 | Still not sure if I like this Glock. It doesn't point naturally and it always takes two clips to get on target. |
| 11/21/2020 | 50 | The Glock 23 is a great little semi auto that is slowly growing on me. |
| 10/31/2020 | 100 | My son and I took turns with the Glock 23 today. He really liked the Glock, so I might need to do a paternity test. |
| 10/24/2020 | 100 | I'm not a huge Glock fan, but this G23 is slowly growing on me. |
| 09/06/2020 | 100 | Spent a little bit of time at the range on this beautiful Labor Day Weekend. |
| 7/6/2020 | 100 | Had the range all to myself!!! |
| 6/27/2020 | 100 | After figuring out how to sight with this it was fun to shoot. |
| 10/07/2016 | 50 | The thing I'm starting to love about this Glock is how clean it shoots - and how easy it is to clean - because it doesn't seem to get that dirty. |
| 09/04/2015 | 50 | Just a quick outing to start off our weekend. |
| 05/09/2015 | 150 | My youngest was funny when he was shooting this . I don't really feel the difference between the .40 and the 9mm, but he said he can really tell the difference. |
| 04/26/2015 | 100 | My buddy is going through a divorce and needed some cash. So I got a very nice gun that had barely any rounds down the barrel for half the retail price. |