Physician, Heal Thy Selfie has a nice twist right from the start. The basic premise of the show is that Liv will eat the brains of murder victims, which results in her seeing flashes of the victims life. She partners with Clive, a police detective, and pretends that she is a psychic. Because Clive can't handle Zombies. What happens if there is a crime but the heads aren't on the bodies? It kind of limits how effective Liv can be.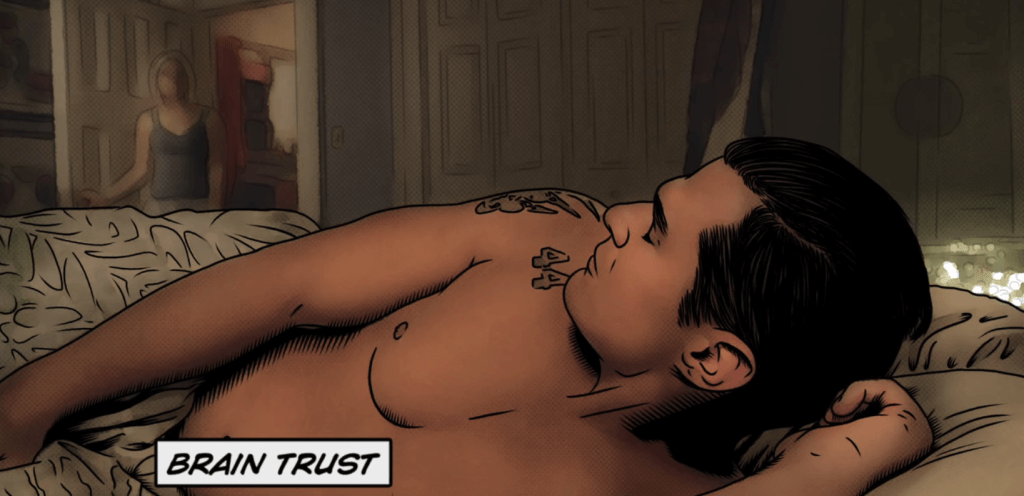 On top of that, she is still seeing her Zombie Bouncer hook up. I'm not going to call the dude her boyfriend. He has skeletons in his closet, and he works for Blain. Sure, he is being coerced with brains, but I still don't like the guy.
With no heads, and thus no brains, but still needing to eat, Liv gets stuck eating a pathological liars brains. She made some lovely sushi out of it.
Worse, Liv's new personality also can't stay off her phone!
Physician, Heal Thy Selfie Scoring
Physician, Heal Thy Selfie had some highs and progresses the story along decently. My favorite scenes in the episode were actually the start of what I think is a love story between Ravi and Peyton? Still, I felt like this episode was just missing something. It scores a 70/100, making it Worth Your Time, but just barely.