Full Metal Zombie sees our stalwart band of survivors on the road, facing the harsh realities of what it means to be a survivor in a post Zombie Apocalypse world. The team is focused on getting Murphy to a CDC lab in California, and if Citizen Z's data is correct, there might be a military unit with a helicopter nearby.
It turns out to be a risky venture, but more importantly, who wins the Best Zombie Kill for the episode. Let me know in the comments below.
Option 1: Lt. Roberta Warren
If you like a little old school machete work, you'll probably vote for the machete blow.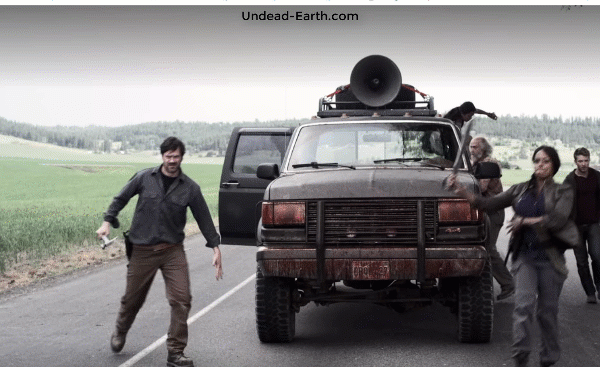 Option 2: Combined Kill between Garnett and Addy
I'm going to say Addy did most of the work, all Garnett did was pull the pin, and I'm not sure if it was an accident or if he did it on purpose to be honest.
Let me know in the comments who gets the Best Zombie Kill, for me, I'm going old school machete.
Full Metal Zombie was a solid episode and scored a 81/100.