Home Sweet Zombie takes place in Warren's hometown, making her face the realization that her husband is dead, all while a hurricane bears down on team Murphy. While Warren and Garnett are fighting for their lives, Doc, Murphy and Mack try and save a strangers life.
Murphy realizes something is changing. Just like puberty, he's surprised when he starts to see his body change. Keith Allan, who plays Murphy, really shows his emotional range in this episode.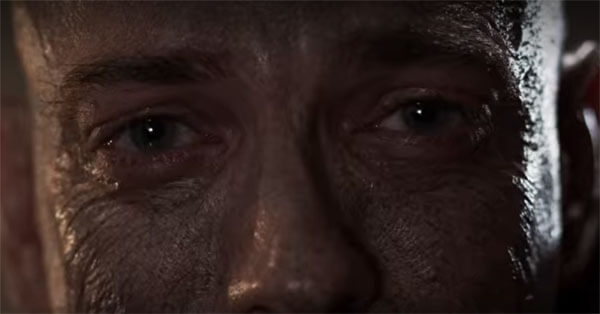 It says something about his acting that he makes you feel bad for the Zombie after its given mercy.
Doc meanwhile gets to play, well, Doctor. Doc always makes me smile.
Warren goes through an existential crisis, but pulls through, while 10-K and Cassandra having a bonding moment over surviving being tossed about in a car.
Overall this was a good episode, but not as good as some of the others. It scored a 75/100.
The Zombie kill of the week was a no brainer this week, because there wasn't a ton of kills in this episode.
Garnett Double Ax Kill: